Maciej Walerowski
Course

Subject area
When I was first looking at Universities, I had a look through university league tables, and I saw that Loughborough was very high. I decided to check out their website and booked myself for an open day. During the open day, I immediately knew that this was the place for me. The campus was spectacular, everyone was incredibly friendly and welcoming, and the facilities were excellent. I went with my gut instinct and I'm so glad that I did.
I always enjoyed science, especially chemistry and physics. I really enjoyed learning more about why things happen the way they do and how interactions at the atomic level affect our everyday life. I ended up choosing chemistry over physics as I really enjoyed the practical experiments and how ubiquitous it is in our everyday life.
The staff at Loughborough University have been fantastic, they have all taught incredibly well and explained everything in a way which made it easy to understand. They have been very supportive throughout my degree, and I could ask them for help whenever I needed it and they have always helped me and improved my understanding. The facilities are phenomenal, STEMLab is a truly a state-of-the-art building and I really enjoyed doing experiments in the building as everything was so well designed, new, and fresh. The wider university facilities are also excellent, be it the sporting facilities or the lecture theatres.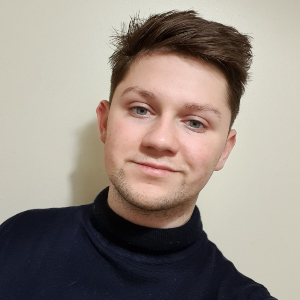 Everyone was incredibly cheerful and happy and was always very helpful. There are so many societies, clubs, and sports that you can get involved with and find your group of friends. You are truly spoilt for choice! The Students' Union organises a wide range of day-time activities as well as nights out so you will always have something to do if you want to. Most importantly, as a campus university, I always felt very safe, especially when coming back from nights out at the union to my accommodation on campus.
It is important to keep a good balance between your studies, social life, and extra-curricular activities. A good balance will help you to gain crucial skills and experiences which will make you into a well-rounded individual which will help you after you graduate. But do enjoy yourself during your time at Loughborough, as after all you do want to create some unforgettable memories and meet amazing people!