Lauren Teague
Course

Subject area
When I visited the campus, I loved the friendly atmosphere and how helpful both the students and staff were. It seemed there would be the perfect balance between academic reputation and student life at the university, and I liked the focus the department put on placements. There was a lot of help offered for the placement year by the university, as well as the opportunity to study abroad.
There are lots of facilities available to students which I used. Within the Chemical engineering department, you can always email or visit the lecturers or speak to them during labs and tutorials. There are also computer facilities with all the necessary software open 24/7.
Facilities are available all around campus which has made it easy to work whenever it suits me. I used these facilities every day during exam season which made it easy to study with friends on my course so that we could help each other.
There are many support services available at Loughborough. One I have used a lot is the Maths Learning Support Centre. This was especially useful in my first year to help me work through the more complicated maths problems. Most of my support during the degree has come from lecturers and students. It was helpful that there is a lot of group work on the course since this made it really easy to get to know the other students. Even in the first semester we were helping each other with revision and in tutorials.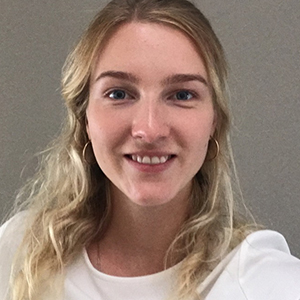 I am still unsure on exactly what my career ambitions are, but I know that I would like to get onto a graduate scheme that gives me the opportunity to keep learning, developing skills and travel. I am particularly interested in a career focused on sustainability.
The most exciting opportunity for me was my year abroad, studying in Sweden for one semester and then working in Germany and Taiwan for 3 months each with a global speciality chemicals company. This was a big step outside of my comfort zone but was extremely rewarding. I gained a lot of confidence in my own abilities during this year.
Loughborough holds career and employment fairs, bringing employers and engineering companies to visit the university and students. My placement year has also given me good connections for the future. I most enjoyed my year abroad for my placement. I got to experience completely new cultures and ways of living and learnt a lot about myself and what I am capable of.
I joined the lifesaving sports team in my first and second years where I had a lot of fun and competed in some competitions. In second year, I also joined the trampolining sport and hiking society. There is something for everyone at Loughborough when it comes to sports and societies!
I have loved my time at Loughborough and know I will miss it when I graduate. Since I started, I have grown in confidence and know that there are so many opportunities available to me. Loughborough has inspired me to step outside my comfort zone and find something that will be exciting and challenging for me.
Getting through the first few months, which I found the hardest because I hadn't taken Physics at A level, was my biggest achievement. I even considered dropping out but kept working and ended up getting a First. Now I am about to be in my final year. My year abroad is another achievement for me, working in Taiwan and going out there alone for 3 months which was I was terrified about at first but it ended up being incredibly rewarding.
If you love science and maths and want to work to solve real world problems, then this is the degree for you. You will gain a lot of skills along the way and have lots of opportunities to work in industries like energy, pharmaceuticals, food, and water.