Ellie Graham
Subject area
I chose Loughborough because I loved the family feel and how relaxed it felt when I first visited the campus. Now that I've been a Loughborough student for a while, I can honestly say that I have been supported in every area of my university life. I'm very fortunate to have been accepted into Loughborough and I can't imagine myself studying anywhere else. I feel like I have found another family.
Architectural Engineering at Loughborough combines my passion for creativity, and yet challenges me academically by teaching me the technical side of building construction. I am learning about things I didn't expect to be included in building design, like catchment areas in our hydrology lectures. Every lecture is interesting and the modules we study cover a large base of topics. The course covers so many disciplines, which will give me a very wide base of knowledge for when I graduate.
The quality of teaching on the course is excellent. The lecturers are all incredibly passionate and knowledgeable, which makes learning from them really exciting and inspiring. The lecturers are always available to answer any questions you have, making you feel like there is a support system available to you.
I am thoroughly enjoying the Design Skills module where we develop our sketching, designing and technical drawing skills. We focus on a new skill every week, and it is teaching me so much. The lectures always fly by and our lecturer is so good at giving us constant feedback as we work.
The people in the School of Architecture, Building and Civil Engineering have been incredible with helping us settle into university life. They have made it very clear how to find the work we need to complete, how the teaching will be structured and implemented, and who to contact if we encounter problems with the content or our personal wellbeing.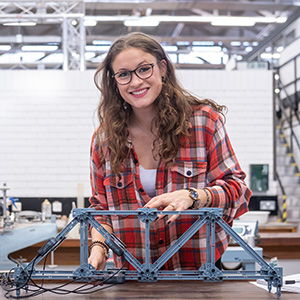 I am excited to complete a placement year as it is one of the reasons why I chose to study Architectural Engineering at Loughborough. I think it is very important to gather as much real-world experience as you can, and a placement year is the perfect opportunity to do so. You get to experience the job before you finish your degree, which will allow you to tailor your final year of the course towards what you enjoyed the most during your placement year.
When I graduate, I would like to work at a company where I can manage construction projects. This course gives me a firm footing to enter the built environment sector as I will be able to understand both the architectural design and engineering aspects and approaches to construction projects. This dual understanding will allow me to coordinate and problem solve far more efficiently than many other graduates. The School of Architecture, Building and Civil Engineering also has fantastic industry links, which will benefit me greatly when I'm looking to secure a job after graduation.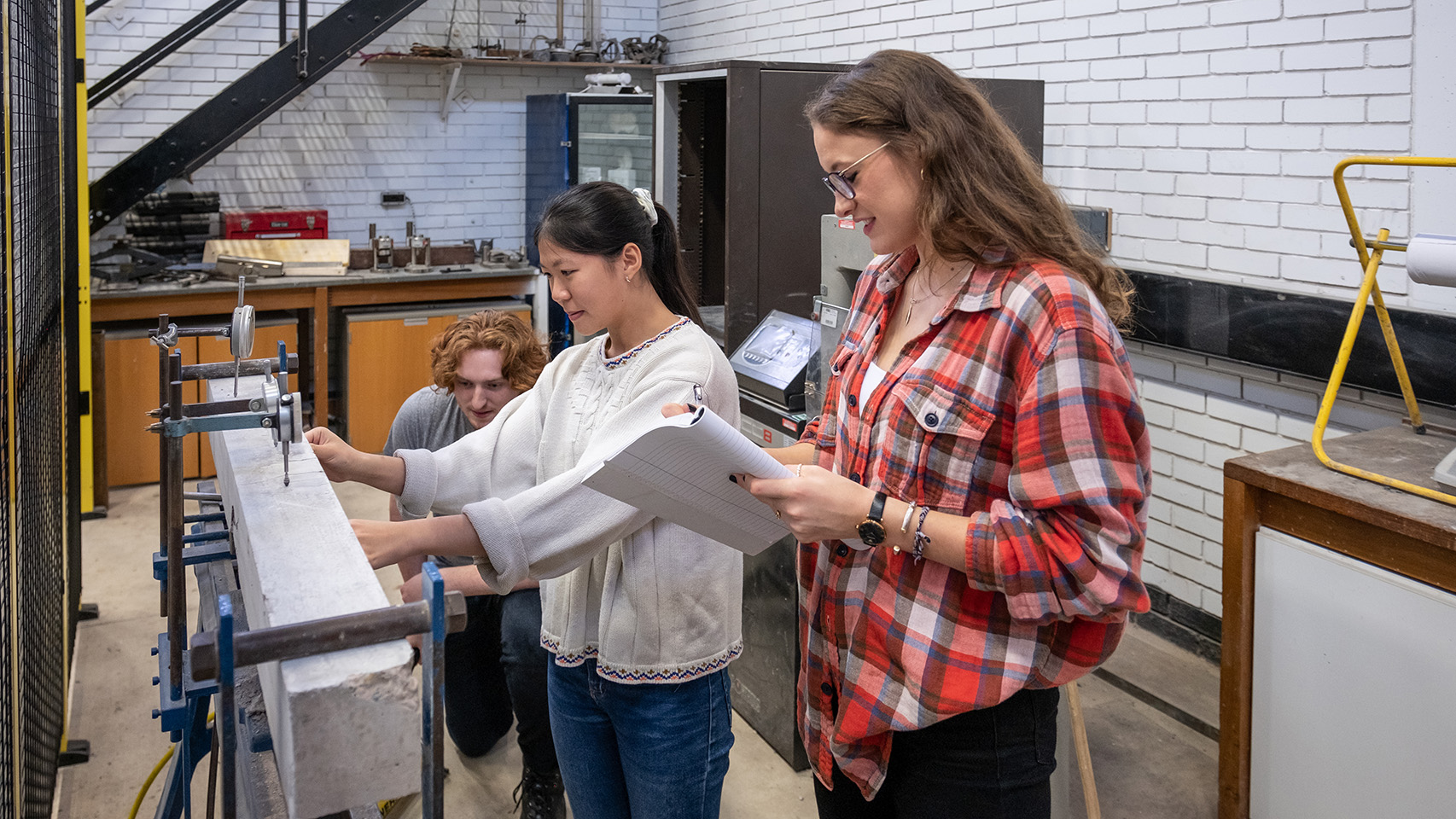 If you have a desire to learn everything about buildings, from the physics behind construction processes to how a building is designed to be user-friendly and aesthetically appealing, then this is the course for you. If, like me, you really enjoy being creative but also love being academically challenged and have an ability for maths, then I would highly recommend this course.