Claire Richards
Course

Subject area
Chemistry was my favourite of the science subjects that I studied at A level and I was interested in studying it further. I thought the high employment rate for students that had studied chemistry at degree level was good for future job prospects.
The newly built STEMLab was what first attracted me to Loughborough University. After visiting several chemistry facilities at various universities, STEMLab was by far the most up to date and newly refurbished chemistry lab overall. On the open day that I attended, everyone I met was really friendly and welcoming and I liked that they stressed the open-door policy for when students require any help or support. Within my first year of university I became a student helper and worked during open days giving campus tours and chatting to potential students and their parents about university life, my course and what made me choose Loughborough University.
The social atmosphere is really nice on campus. As a commuting student I can't say too much about the nightlife, however, there are lots of places to meet with friends and enjoy meals together on campus. Study spaces like the library are really nice for studying with friends as there are bookable booths and study rooms - great for exam time revision.
My favourite thing about being a Loughborough student is the community atmosphere on campus as well as in the Chemistry department. Everyone on campus is always really friendly and I've never felt unable to ask for guidance or help.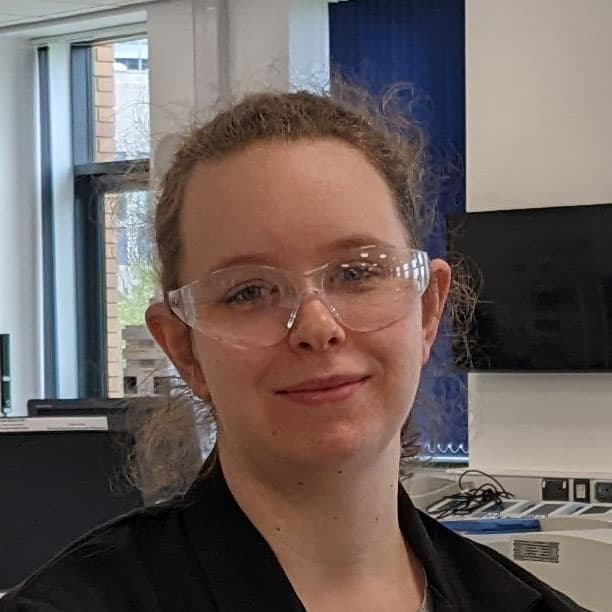 I loved the relationship that I built with the people here; studying a chemistry degree with practical laboratory experience gave me opportunities to work together as well as teach me lots of new techniques since I enjoy learning practically. I liked the fact that I felt I could always ask for help from the lecturers and technical tutors; before starting my degree at Loughborough University I was relatively shy and found it difficult to ask questions, but after being at Loughborough University I came out of my shell.
I think the teaching quality and facilities are good and there has always been the opportunity to study deeper into areas I'm interested in, whether that be asking for extra material from the lecturers or further reading in the library. I liked the fact that I could review the lectures online to make sure I didn't miss any important bits of information and the lecturers were always very passionate in the subjects they taught and didn't hesitate to answer any questions I had at the end of the lectures.
My favourite Chemistry BSc module would probably be 18CMB107 Chemistry Option because I found the content relatable to everyday applications of chemistry, especially the section about superconductors and polymers. Within this module we were also taught about ICP-MS instrumentation which I did a project about in my fourth year of study (MChem) which involved computationally optimising part of the instrument. The project module was good as it helped to develop my independent research skills as well as gathering my own data and analysing it to come to my own conclusions.
At the University I received several kinds of support. I was allocated a personal tutor which was a departmental lecturer who I had throughout my degree and she was able to advise me on both academic and personal issues. I also attended Peer Assisted Learning (PAL) sessions throughout the first semester of my first year. These were revision sessions run by older students to help us with any areas of the course we were struggling with and were really helpful for students not confident enough to ask questions directly to the lecturer. After seeing how helpful these sessions were to students, I volunteered to become a PAL facilitator in my third and fourth years of study, running over Microsoft Teams during the pandemic.
Once I graduated, I applied for and subsequently was offered the role of laboratory technician within the analytical/physical chemistry lab within STEMLab. During my time as a laboratory technician, I have been able to improve lab efficiency and develop my own practical chemistry skills. I have also learnt new skills applicable to future job opportunities either in industry or teaching. It has been nice to be able to stay part of the Loughborough family and work alongside a great group of people.
If someone was considering doing a chemistry course, I would say to make sure that they are passionate about learning the subject since there are a lot of hours worth of learning, whether that be attending lectures, tutorials or laboratory sessions. However, despite the big workload, there is a lot of support available from staff and they shouldn't be afraid to ask for help at any time; no question is too silly or too long.