Before University, I was unsure which career path to take so I chose multi media because at the time, I felt this was the most flexible pathway. I had always enjoyed experimenting with different materials and techniques and liked the idea that multi media was unrestricted.
I found the course very self-motivating – from writing my own briefs, to booking my own workshops and spaces in the print rooms/dye labs. This helped my confidence grow and allowed me to learn how to plan my time and workload. These are all skills I have taken through to my current role at Ted Baker.
My advice for current students would be – if you put your mind to it, you can achieve more than you ever imagined.
Whilst at Loughborough, there were times where I struggled with confidence in my own ability and stressed about what would happen for me next. It is very easy to look around and compare yourself to other people and what I now know is, you just have to concentrate on yourself and what you want to do, make the most of university life and the freedom it gives you – both in your personal life and studio life.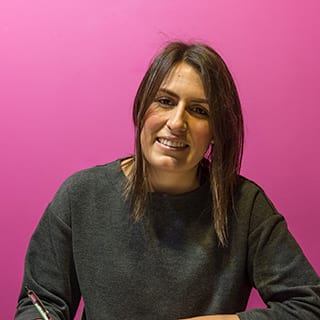 During University, I completed a sandwich year that saw me carry out two 6-month placements. Both placements were quite different – one as an embroidery design assistant at Matthew Williamson and the other a Fabric Sourcing Assistant at Next Plc. Both of these roles taught me very different things – a small studio environment being very creative to a large corporate organisation working with lots of different people.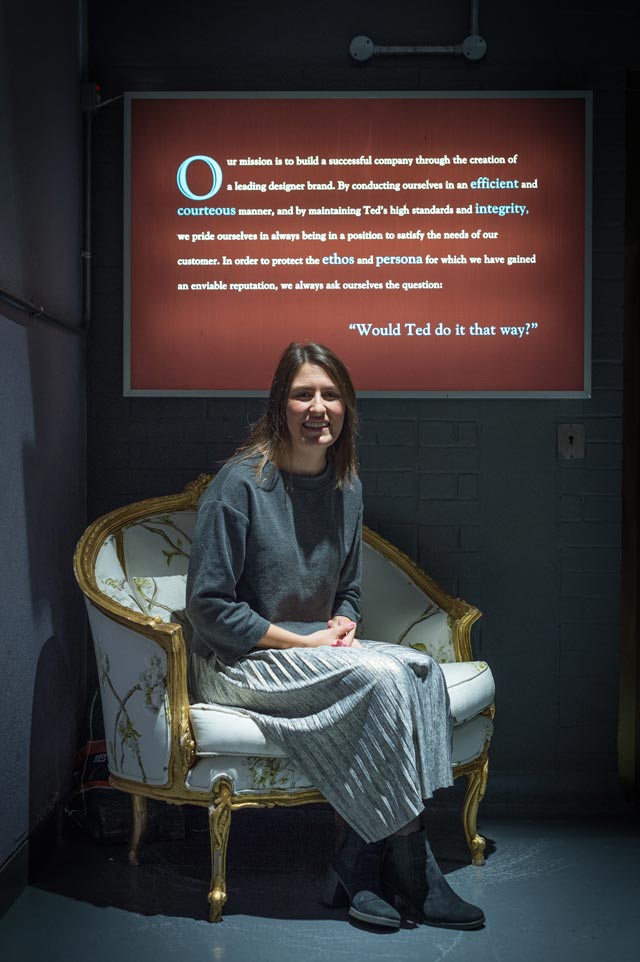 Once leaving Loughborough I took a job at a smaller fashion supplier – the role was more of a fabric tech position and wasn't really what I wanted to be doing but I saw it as a chance to gain some more knowledge and meet people within the industry (and also earn some money!)
6 months later, an opportunity came up at Ted Baker to be an assistant product developer on menswear design. I relished the thought of working for a well-known brand – it was also a position on the design team which I believed would be a great way to develop my skills.
Three years on and I am still at Ted Baker but in a more established, senior role on the menswear design team. My main job role is to make things happen – when working with the senior designer, I may just receive a hand drawn sketch and fabric swatch which I then have to go ahead and produce the complete design. This involves confirming fabric, picking colours and trims, approving submissions, liaising with the suppliers to problem solve and find the most effective way of getting samples on time.
Ted as a brand uses many trims and details and it is important each and every garment which goes into a Ted store has individual internal features – prints, buttons, coloured tapes, cords, threads etc. It is one of my main responsibilities to work with the designer to choose these and ensure each style I am responsible for is the best it can possibly be.
At this point, I love going into store and seeing people picking up and trying on styles I have worked on. I also love seeing things on social media and in magazines. If I know I picked that trim or colour and that style is selling well it gives me a great sense of achievement.
I have also attended fit sessions where we look at the garments on the body and make comments and changes. I have had the opportunity to work with CEO, Ray Kelvin, on a range for British Tennis player James Ward – this helped me gain great knowledge on technical fabric and sportswear.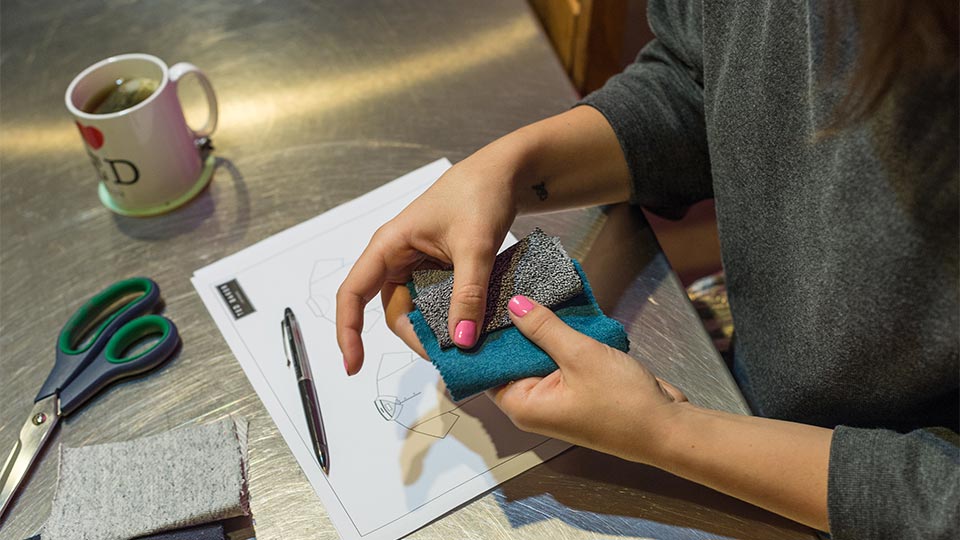 At times my role can be incredibly stressful, and my workload hard to manage. Men's jersey (covering everything from t-shirts to sweatshirts) is a fast-moving trend driven area, so we have fast turnarounds. Thinking on the spot to come up with new ideas and solve problems is important here, too.
When I first started out at Ted, I was worried about not studying fashion design and having less technical knowledge than those who did. But you soon learn – all of the technical 'garment' knowledge I have now, I learnt on the job. This has shown me that you continue to learn and develop beyond your studies.
In the future, I would really love to progress my career at Ted and develop into a good designer role. But ultimately, my long-term ambition is to love what I do and enjoy my job – and to keep on designing! Loughborough really was a great 4 years in my life that I am so pleased I experienced.
Amy graduated from Loughborough University in 2013.