​Enterprising students​
At Loughborough, we provide students with valuable opportunities to develop practical skills and entrepreneurial knowledge.
Loughborough Enterprise Network (LEN) is for everyone and are here to support you at every stage of your journey, offering workshops, competitions and funding opportunities and much more! Whether you have an inspired idea, already have your own business or simply want to develop new skills. We will welcome you to our four vibrant communities (Connect, Create, Commercialise, Champion) tailored to where you are on your entrepreneurial journey. These communities are made up of students, graduates and established entrepreneurs supporting each other to develop skillsets and gain 'real-life' insight into the world of start-ups and self-employment.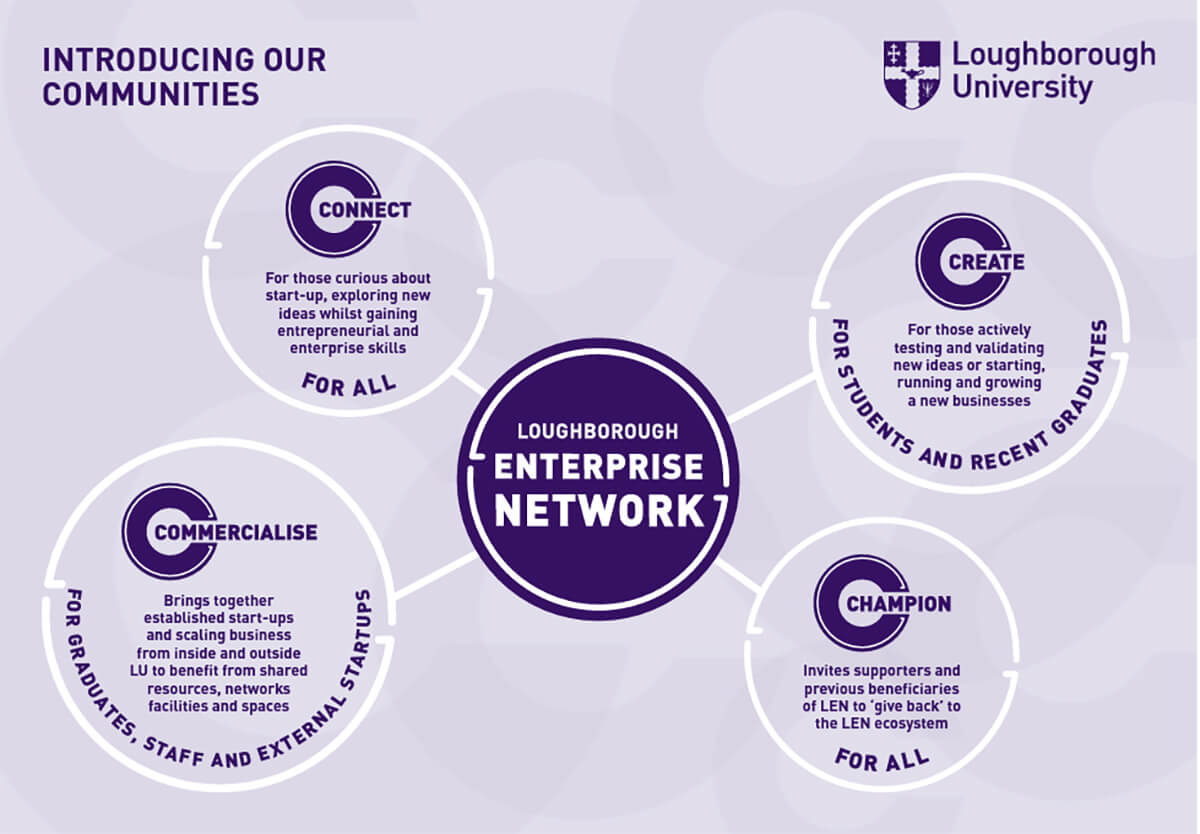 Working closely with Loughborough Students' Union helps you connect with us if you are curious about start-ups and may even to inspire you to get started on an idea! This may lead you onto joining our Create community to test out your business idea, or indeed, if you have an established business already.
We have our Champion community, who offer their expertise and insights to support you along your journey with us.
Our dedicated accelerator programme for Graduate Start-Ups in our Commercialise community offers training and business development on our Science and Enterprise Park (LUSEP) and can link you to even more businesses just like you!