Yang
Current student
Subject area
Loughborough University is a research-intensive university, with a solid reputation. The university is well known for a strong record of collaboration with industry to develop new products and solve specific technology problems.
The MSc programme I chose, Advanced Chemical Engineering with Information Technology and Management, is interdisciplinary, meaning that I can learn knowledge beyond just engineering. There are modules relating to the enterprise management, such as supply chain and strategic management, which allow me to gain an insight into the business operations and develop business sense. This provides a wonderful opportunity to move to the management team from an engineering position in my career.
I would recommend studying a master's degree if you are considering it. Never hesitate to pursue a higher degree when you are still passionate about what you are learning in your undergraduate study. The master's study takes only one year before you start out in your career, but you will be richly rewarded. Through master's study, you get more opportunities to perform research activities and gain more insight into your subject. Your expertise will be expanded as you study more modules, and your thinking skills will be enhanced as you read and write papers. All the training and the qualification you will be awarded can advance your career.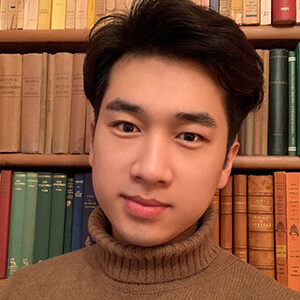 For my master's, I worked on my project under the supervision of Professor Wen-Feng Lin. The project is about designing high-performance electrocatalyst for direct ethanol fuel cells. It is a hot research direction in new energy fields, which I am really interested in. Moreover, Professor Lin generously provided his professional guidance and valuable support, so I decided to conduct my PhD study in his group and continue my research. Currently, my PhD project is about developing the electrocatalysts with high activity and low cost for energy conversion and storage technologies (fuel cells, water splitting and rechargeable metal-air cells) through DFT calculations.
The University and my department offer lots of support for PhD students. They provide a pleasant working environment for PhD students and staff. The S building where the Department of Chemical Engineering is located is newly renovated and is equipped with many supporting facilities, such as a café bar and meeting room. Every PhD student has their own desk and PC in the research office. I really enjoy my time staying in the office, where I can feel a strong academic atmosphere which helps me concentrate on my research.

The University has world-class sports facilities, where I spend most of my spare time. You can find the appropriate sports facilities on campus whatever the sport you love. They are easy to access and can be booked by just using the app Lboro Sport app.
*Yang Yang has completed his master's and is now studying for a PhD.