Ülgen
Alumna, International student
Subject area
Loughborough University has a 40-year research history in human-centred design which was a big plus for me when choosing this school. The University's world ranking in design education and high student satisfaction also influenced my decision. In addition to this, I was impressed by the alumni portfolios which were very successful and distinctive compared to other University graduate profiles and I found the research topics of the Loughborough Design quite inspiring. I also got excited about high-quality workshops and the opportunity to work with advanced usability testing devices alongside studying a very well-structured curriculum.
The courses are structured by blending up-to-date industry needs and academic methods in a very well-balanced way. It makes me very happy to see that with every subject I learn, I am advancing very distinctive skills and they will carry me several steps ahead of my competitors in the industry.
While I was working as a freelance industrial designer in 2019, I applied to a prestigious national industrial design contest organised by Istanbul Mineral and Metals Exporters' Association. My design project took 1st place, and I won a full scholarship sponsored by Turkish Economy Ministry alongside the winner prize and the opportunity to visit The Ambiente Fair 2020. My scholarship includes my master's education fee and all my living expenses during my studies.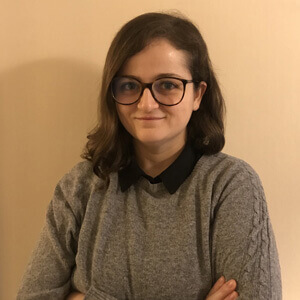 It is essential to gain a human-centred design perspective to be a designer who delivers digital products and services that provide meaningful experiences for people. Loughborough Design is one of the best places you can advance this skill. I am sure that I will graduate as a user experience designer who is more competent and confident than my expectations before I started my education here.
The UK is a great environment where many giant companies and technology start-ups are based, innovations take place and global trends are set. If you have a plan about what you want to do and frame your path before you start studying, you will have a higher chance to take the opportunity to be involved in these companies and shape your career in the best way. Even if this is not possible, prepare yourself for a delightful educational experience and lots of opportunities to improve your skills.