Thomas
Current student
Subject area
I chose Loughborough for 4 reasons: compared to other universities I received offers from, the course here corresponded most to what I wanted to study; statistics also played a part, as whilst being well known for sport, a big plus was that Loughborough was a top 10 UK universities in every subject with other awards for student experience and teaching. Word of mouth also helped as friends who had connections here recommended the university for its diverse and fun experience. Finally, it was practical for me to travel to and from as I live outside Paris. The discount for tuition fees just served to consolidate my choice.
Before my masters, I was studying my undergraduate degree at the University of Leicester, in politics and international relations and had graduated a few months before applying on the course.
I chose this course since it matched with subjects I was interested in (politics, economics and geography of finance and geopolitics). Furthermore, since I had done a BA for undergraduate and thus an MSc would add variety to my CV. Also the course would set a realistic challenge since it didn't require high proficiency in maths, whilst exploring a completely new topics, namely finance.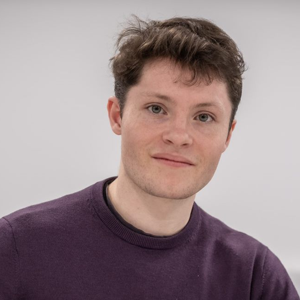 My favourite part of the masters' programme would be the topics and modules covered, which make me feel as though I am where I am supposed to be! For me, the overall quality of the teaching plays a key role in keeping students interested and invested in what they study, and Loughborough fulfils that promise! They are always happy to help and give invaluable advice.
Our assignments are varied and include various skills that are common in the workplace (ranging from producing independent research skills, class presentations & consultancy reports). Secondly, our lectures cover content that is relevant to today's work environment. The careers service is there to provide tailored career advice for a wide range of things, such as CV building, interview preparation and activities we can join at university). I have found these to be invaluable. Furthermore, Loughborough offers access to this careers service after you graduate.
I enjoy the different opportunities the university offers to students such as the career service, sports clubs, student roles and LSU Enterprises' schemes all give a big employability boost! Compared to other universities, Loughborough university does a great job of promoting a healthy lifestyle and pushes its students to achieve their potential in a safe and encouraging environment. All in all, Loughborough has helped me grow as a person and has given me the tools I need to confidently enter the world of work!
Loughborough provides many good study spaces spread across the campus. Those facilities are well looked after and offer a nice yet varied study environment that remains open during the weekends and open till late. Academic advisors and staff remain available to assist us and give tailored advice that corresponds to our departments' marking criteria.
I would suggest focussing on the course content above all else, since postgraduate study requires a lot of self-discipline and determination. Despite being small, Loughborough punches way of above its weight for socialising and by you will definitely learn about yourself.
My future plans are to go back home, work part time or internship in the financial sector, whilst preparing for the air force's rigorous selection process, as a fighter pilot. If it works, I'll be working for 20 years and if not, I want to use both my degrees either in France or the UK to work as an analyst or consultant for a major financial firm or work in diplomacy as part of government institutions.