Thea
International student, Alumna
Subject area
My first acquaintance with Water Engineering and Development Centre (WEDC) was during their 34th International Conference in Addis Abeba in 2009, where I organised a side-event on accountability in the water sector. Educated as a geographer in the Netherlands, I have worked in development programmes in various countries in sub-Saharan Africa. At the time of the conference, foremostly on capacity and system strengthening in solid waste management with 16 municipal governments in Mali.
Resulting from internal reorganisation, I had a chance to get more and more involved in advisory services of the Water, Sanitation and Hygiene (WASH) sector, first in the Democratic Republic of the Congo, later in Laos. Despite that my experience as a development professional was valued by sector and government partners, I felt increasingly uneasy about insufficient water and sanitation engineering knowledge. WEDC's distance learning route offered a perfect answer to my desire to learn more on water and environmental management while holding a full-time job at the same time.
In 2012, I started my Distance Learning master's programme at Loughborough University with my first two modules in Management of Water and Sanitation and Low-Cost Sanitation. These topics were spot on as they offered precisely the level of analysis of water and sanitation issues I needed and was dealing with on an everyday basis. This year, I finalised my research project that was based on the WASH project that I managed in Tanzania.
Studying with WEDC has helped me become more confident in exchanges with water and environmental engineers 'on the ground', which has enriched the quality of rural water and sanitation projects I have managed. My increased professional knowledge on water and environmental management has been recognized and valued by employers and led to interesting job opportunities.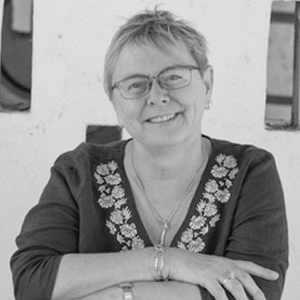 I enjoyed receiving my box of WEDC module books on a regular basis through DHL delivery services to the remote places where I lived and worked. Previously, distance learning used to be paper-based, but now it has become more internet-based, and contacts with module tutors and supervisors became gradually easier through Skype. My Skype talks with the module tutor and research project supervisor were highly stimulating and effective.
Last but certainly not least, a big 'thank you' to the various Distance Learning Administrators over these years. Their responses to my questions were always quick and accurate - my lifeline to WEDC!
*Formerly named Water and Environmental Management