Natalia
Current student, International student
Subject area
The effect of heat in sport is a great field of research to get into, as the findings can have a real-world impact on people's health and performance, particularly considering global warming.
I knew that heat in sport was an emerging topic, but it was the lecturers leading the project that really intrigued me into pursuing this research area.
Through the restrictions of COVID-19, my project was survey-based, but this was a positive change for me as it involved a lot of reading which only made my interest towards the topic even greater.
As sport and global warming grows worldwide, it is becoming increasingly likely for elite sport events to happen in extreme heat and/or humidity. If athletes are not prepared for these conditions, they can be at risk of exertional heat illness/stroke which is a leading cause of sudden death in athletes.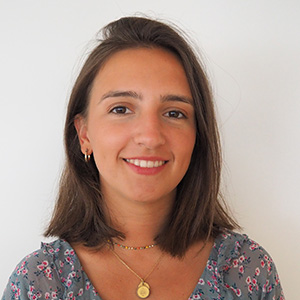 Athletes' preparation can be affected by many different factors, therefore, this research could guide practice itself, as well as practitioner and athlete education to improve athlete health and safety. I was extremely proud to receive a prize for my research - which really took me by surprise.
After finishing my MSc, I was told that my project was publishable and worked collaboratively with my MSc colleague on the manuscript for scientific research journals.
As several world leaders had previously collaborated with researchers from Loughborough university, including my supervisor, we were very happy to welcome their opinions and advice regarding the project, which undoubtedly improved the quality of our publication.
Even though we put great effort in this publication, I truly could have never imagined my first ever publication being the IJSPP top article in July 2022 - the whole experience has been amazing.
I am currently completing a PhD in Occupational and Environmental Physiology, in which I am investigating the physiological effects of heat in specialist paramedics.
Prior to my MSc, I never considered continuing my studies with a PhD, however thanks to my supervisor's advice and support I decided to apply and was successful.
I chose Loughborough for my master's degree as I knew it was the best university for sport and I had heard many great things about the university from friends who had studied there before. As a recent graduate, I can now confirm this and pass on this message of recommendation to prospective students.
The Physiology and Nutrition of Sport Exercise programme at Loughborough includes a wide range of useful and enjoyable experiences. The lecturers were all fantastic, while external speakers were particularly insightful, as to the potential directions available after the MSc.