Kieran
Current student
Subject area
Before joining Loughborough, I was studying for a BSc (Hons) in Physical Geography at Nottingham Trent University. The outstanding reputation of the University and staff were fundamental in the decision to choose Loughborough.
The wide variety of modules and enthusiastic staff made the entire programme enjoyable. Being a postgraduate student is fantastic! The course and particularly the dissertation allowed me to focus on my particular interests much more than at undergraduate level. The average day may have a few hours of contact time with university staff, the rest of the day is yours to study independently, read things that interest you and socialise with friends.
This course was a natural progression from my undergraduate geography degree. The course allowed me to gain a more in-depth understanding of topics which interested me but were beyond the scope of my undergraduate degree. The staff and facilities available, in combination with the content of the course have made me more rounded, and more employable.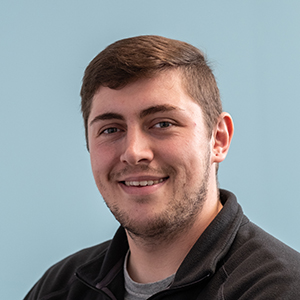 In 5 years, I would love to be finishing a PhD in aquatic ecology and publishing research articles. This course has undoubtably helped me toward this goal by securing me a place on a PhD programme as a result of the additional training and academic support I have received at Loughborough.
My advice to future students is to just do it! Loughborough is an amazingly supportive environment, filled with phenomenal world leading academics who actually care about you and your career prospects. To that end I would say if you have questions or worries about Loughborough, get in touch. The experience I had at an open day convinced me Loughborough was the place to continue studying, and that overwhelmingly positive experience has continued throughout my Loughborough journey.