Crispin
Alumnus
Subject area
I chose the MSc programme at Loughborough University as it covers a wide range of disciplines, building flexibility into one's future career choices, and it is unique in that it combines engineering with IT and management.
As a young prospective engineer, I believe it is paramount that I have knowledge of business operations and strategic management, as I would like to pursue a position in management later in my career. This programme has allowed me to garner insight on management while equipping me with engineering principles and concepts. Moreover, the various modules afforded me the opportunity to be knowledgeable and well-rounded; key elements that are critical in a developing world.
The high quality of teaching at Loughborough created an environment which made the education process exciting, stimulating and made me eager to attend classes. As the University is committed to high quality research too, there are state-of-the-art facilities which supported the success of my own learning and research.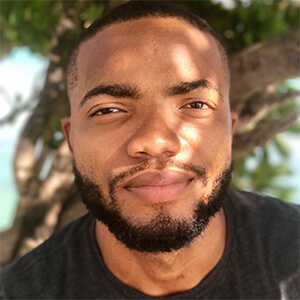 The issue of global warming threatens humanity, the habitat of wildlife and could define the 21st century. Consequently, in 2019, I began a project to encapsulate carbon dioxide absorbing fluids in a novel polymeric capsule.
It is intended that these capsules be placed in a structure through which industrial emissions exit to absorb the carbon dioxide component of the effluent gas. Although there are established carbon dioxide absorbents, they face several challenges. Most prominently, in the carbon dioxide capture process, some absorbents release toxic products which contribute to environmental pollution. It was the aim to generate these capsules to be used as the definitive method to uptake carbon dioxide without any environmental drawbacks. This project was targeted at combating global warming, inevitably supporting the United Kingdom's pledge to achieve net-zero greenhouse gas emission by 2050.

In the past year, these capsules were fabricated and their uniformity, stability, carbon dioxide uptake efficiency and complete encapsulation of the core fluid were ascertained. These capsules were generated through the use of microfluidics as this method of encapsulation allowed precise control over the capsule size and the generation of monodispersed capsules. From the study, it was concluded that the novel polymeric capsules are ideal for industrial application.
Subsequent to more experience as a chemical and process engineer, my career ambition is to become a Production Manager. My degree from Loughborough will support this as it combined the management with engineering principles, both of which are vital to the successful operation of a production plant.
I would encourage others to study this course as the comprehensiveness and diversity offered by this programme are beneficial to the environment and addressing challenges of the 21st century.