Christian
Alumnus, International student
Subject area
Throughout the world, communication networks and network security are continuously evolving and being utilised by lots of organisations and people, allowing them to easily connect with one another. With such a high demand for this technology, future engineers must have a thorough knowledge of networks to successfully administer and maintain them.
This is why I chose to study a master's in Networked Communications* and having researched the syllabus and modules, I thought Loughborough University's course covered topics which specifically tackled real engineering challenges that many industries face.
The academics are so knowledgeable in their subject areas; they have partnered with other leading universities and companies to undertake research to improve telecommunications worldwide. Additionally, the facilities at Loughborough are excellent. They fully catered to my needs enabling me to achieve my desired outcome and results for my dissertation.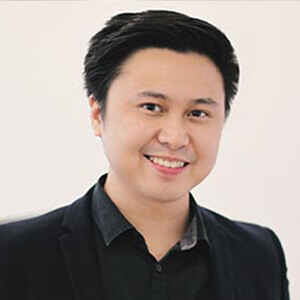 Since graduating, I now work as a Technical Support Specialist in a telecommunications company. My role involves installation, configuration and troubleshooting of wired and wireless networks, business phone systems and communication platforms that deliver voice, messaging, mobility, presence, conferencing and collaboration amongst users from various industries, and administering, maintaining and monitoring network security. Additionally, I help in building network designs.
As my role is very specialist, having a master's degree in this field helped me to stand out when applying for jobs. During interviews I was able to discuss the topics covered throughout my degree in detail and show my understanding of the important and in-demand industry solutions companies are seeking.
The company I work for is really supportive in my development. I had the opportunity to go on a rigorous technical training course from one of the top telecommunications vendors in the world. This course has helped expand my knowledge further, and I have passed every certification I have taken; in addition to the trainers themselves and the materials provided, I put a lot of this down to the foundation of knowledge I have from my master's. A year after I graduated, I passed my Project Management Professional (PMP) credential, which allows me to utilise and manage significant resources in the company, as well as practice project management.
To anyone considering studying a master's in telecommunications at Loughborough, I would say go for it. Whether it be in network engineering, network security, telecommunications, 5G and mobile networks or antenna systems, you will graduate with the knowledge of the most up-to-date research in these areas.
Loughborough University has such a welcoming atmosphere. You will meet other students from around the world and everyone is so supportive, from the Students' Union and committee members, to student run societies, lecturers and supervisors and the careers team, there is always someone willing to help you. The facilities are also second to none, whether they be for sports or research purposes; this is just another reason which solidifies why this University is one of the best in the UK.
*In line with programme reviews, which ensure that our degrees remain relevant to industry needs, the Networked Communications MSc has been replaced with Telecommunications Engineering MSc