Amirpasha
Current student, International student
Subject area
Before starting my PhD, I was an MSc by research student at the University of Birmingham working on the development of novel bone cements for orthopaedic applications. After I finished my master's, I decided to undertake a PhD in the engineering field with a special focus on biomedical applications. Currently, the use of 3D-printed medical devices is increasing rapidly since 3D printing enables production of personalised devices. I have always been passionate about the science and wanted to challenge myself by combining both biomedical and engineering together.
I decided to apply for a PhD position at Loughborough University because it offered the most interesting research proposal. I met my now colleague at a conference held at Loughborough University; she was looking at my poster and suggested that I apply for a PhD position in engineering at Loughborough because of the state-of-the-art facilities provided by the University, the valuable support offered by supervisors and the excellent student support services. Loughborough University has a high level of student satisfaction and has maintained its top ten ranking in recent national league tables.
My day typically starts with having a coffee with my colleague and then going through my emails. After that, I spend the day working on my plan which either leads me to having a full experimental day or a combination of experimental and computational work. Typically, in the afternoon, I will update the latest news and articles relevant in my research and keep a note of interesting ideas to discuss with my supervisors.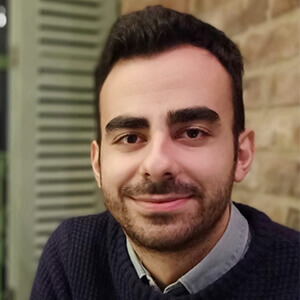 My research aims to develop a fundamental understanding about the mechanical performance of the additively manufactured (AM) polymers for biomedical applications. Currently, the use of AM parts for high-value applications are limited due to the general consensus about the weakness between printed layers. My research aims to address this concern and improve the confidence in using AM parts for high-value applications.
What I enjoy more than anything is being at the forefront of my research field and the contribution I can make to the community by delivering high-quality research during my PhD.
My advice for anyone considering a PhD is that if you are passionate and motivated go for it! The staff at Loughborough University are amazing and they are helping me in achieving my goals.