Study with us
Are you ready for the next level?
Studying for a master's degree offers you the opportunity to study a subject you love to an advanced level, develop your personal and professional skills, and join an inspiring community of postgraduates.
Joining Loughborough University's School of Science you will become part of an international community. You will enjoy access to state-of-the-art facilities and learning resources, as well as all the amenities and outstanding opportunities for sport, recreation and self-development our campus has to offer.
As a postgraduate student within the School you will be taught by world-respected academics, many of whom are active in multi-disciplinary research and collaborations with industry, and at the forefront of their fields.
You will also become part of a research intensive university with a reputation for innovation and endevour in the fields of science and technology.
Our range of options for postgraduate study spanning chemistry, computer science, mathematics and physics, provide an excellent opportunity to develop your professional skills, extend and deepen your knowledge, and realise your career aspirations.
Explore postgraduate study within the School of Science
Find out more about the Loughborough postgraduate experience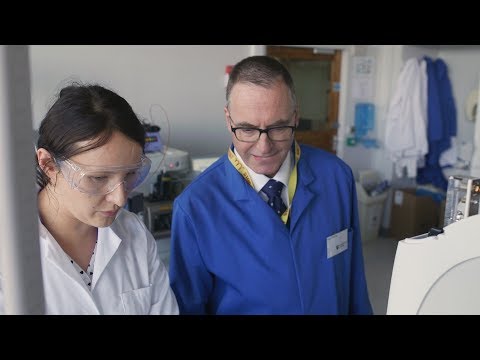 Professor Paul Thomas describes the stimulating academic environment for postgraduate and PhD students at Loughborough University.
George Hones, former Postgraduate Executive Officer from Loughborough Students' Union busts some of the common myths associated with postgraduate study including cost, employability, accommodation and student experience.