Tara Janes
Current student
Course
I live quite far away from Loughborough so the first time I was able to visit was for my Interview Day. I wanted to hate it because I did not want to be so far away from home but as soon as I entered Loughborough Design, I knew Loughborough was where I wanted to be. I was star struck by the facilities and building, but what really impressed me was how inviting everyone was. Even though I was there for a scary interview I did not feel too terrified because the staff and student helpers were so friendly.
The lecturers are all experts in different areas of design- it was really comforting to know that there was always someone I could go to for help in a certain topic. It meant that my projects were well-rounded because I could get advice from service designers, sustainability researchers, inclusive designers etc all under one roof. The lecturers are always happy to help and really take an interest in the work you are doing which is great.
The facilities at Loughborough Design are amazing, there is plenty of space to do group work – super important on a design course. The computers are high-spec with all the software you need on them, and the CAD lab is 24-hour for all those late-night sessions you think you will never do.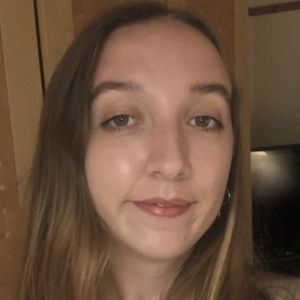 At Loughborough I learned that to do your best work you have to choose projects that you really care about. Projects where I identified and solved real problems for real people were by far my most successful. I learned that pushing boundaries is rewarded, and that your own personality should come through in your designs – express yourself and work on projects you are proud of.
I also learned how to work in, and lead, teams of students. Taking critique was difficult for me at first, but I have learned its value and do not take anything personally now. Before university I had not used much design software but now, I can use Solidworks, KeyShot, Adobe CC, Sketch and more.
I am constantly inspired by the talented students I get to work with. Being on such a high-achieving course really inspires you to aim higher and keep pushing yourself.
I am currently studying a User Experience Design Masters back at Loughborough. I decided to go back to university instead of entering the job market straight away and I am glad I did. I am learning a lot of new things that will help me get the job I really want after graduation. Today I was doing the UXAthon, which is an event run by Loughborough Design and the University of Hong Kong. We were set a brief by HK business students then created a whole app in a day – it is tiring but super fun!