Roshan Zavery
Alumnus
Course
I studied Product Design at A-level and knew that I wanted to work in the creative industry but was not sure what exactly. I looked at job posts for companies and roles that I could see myself in and found that a degree in Industrial Design seemed to fulfil most requirements. I then started researching universities and found that Loughborough ranked very high (if not top!) in most league tables for both design and the student experience.
Loughborough Design is a wonderful building that has open plan spaces, workshops, 3D printers and 24-hour computer labs. At no point did I ever feel like I was missing anything. The teaching was great, more specifically the one-to-ones with tutors who would provide feedback and advice along each step of the way.
Loughborough Design has no-end of alumni that work in the world's leading companies, this constant reminder is so motivating on a day-to-day basis. Being surrounded by talented students creates healthy competition and encourages you to push yourself.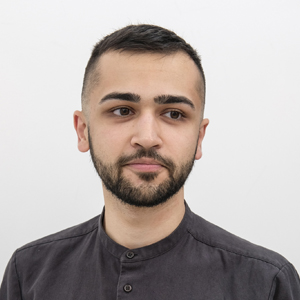 There are two key moments from the course that helped me. Firstly, in second year there is a module dedicated to the creation of your design portfolio. This module is unmatched by other Universities. Not only will you learn about what makes it a professional and engaging document, but you will also create your portfolio and receive in-depth feedback like any other marked assignment.
Secondly, in second year I chose to study User Experience Design as my optional module. The quality of teaching and content in this module was pivotal in my design career. The lecturers are incredibly supportive, have a wealth of knowledge and continuously challenge you to think big.
After a successful placement year at IBM as a UX/UI Designer, I was offered a permanent position after graduation. I work in a fantastic team of designers and researchers, together we craft digital products for IBM's hundreds of thousands of Business Partners.
My role includes facilitating design thinking workshops, working across multiple projects, rapid ideation in the form of low fidelity wireframes, clickable prototypes for user testing, high fidelity mock-ups that communicate the visual design, working with software developers to understand technical feasibility and reviewing their implementation of my designs, and stakeholder management and showcase presentations.