Jack Strachan
Alumnus
Course
After an open day, I made the decision to choose Loughborough University for two reasons. The first being the Loughborough Design industry links and placement opportunities. The second being the proposed student experience at a campus university (it did not disappoint).
Having tutors and mentors in Loughborough Design that are active in both industry and academic research meant that the teaching quality was always reflective (and sometimes predictive) of the demands of the "real-world".
When I graduated, I really benefited on having learnt an adaptable skill set that made the transition from university to full-time work a lot more delightful. Additionally, this also meant that the facilities at the university were always being changed to meet the demands of new skills and ways of working.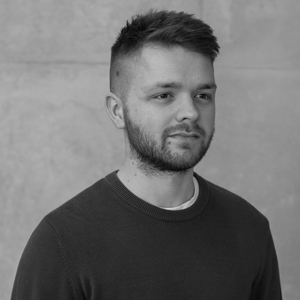 I did not know what I wanted to do before university. I kind of stumbled into design as it felt like the right fit. I had always enjoyed problem solving but never knew it could be a profession.
My time at Loughborough Design allowed me to experience a broad range of expertise within design and express myself through the areas that I enjoyed the most.
My advice to anyone considering studying this course is enjoy it. Do not take yourself so seriously. Make the most out of every opportunity Loughborough gives you, you will not regret it.