I chose to study the Fine Art course at Loughborough because the broad range of facilities were so impressive and the prospect of learning new methods of making and exploring new processes was an exciting one!
The course gave me the opportunity to undertake a 12-month Artist Residency position at the Manufacturing Technology Centre (MTC) for my year in industry. I was involved in such a broad range of projects, which not only developed so many interpersonal and technical skills but inspired new work and a change in my practice.
My greatest career achievement to date was being awarded the Worcester Graduate Commission, which consisted of making three sculptures for the Atmosphere spring festival. Inspired by nature, they reflected the festivals' theme "Love our World". The public sculptures were made as sustainably as possible, using recycled paper and non-toxic materials for their construction and decoration. Although the festival has been postponed, I am very excited about seeing them displayed in Worcester.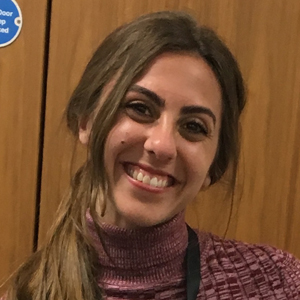 To anyone considering studying the Fine Art course I would say be prepared to work independently, to set your own projects and follow your own interests. If you do not enjoy working to briefs and are driven by the conceptual aspect of fine art, then this is the course for you!
The teaching quality and facilities benefitted my learning, and the technical and staff team were always incredibly helpful, working alongside you to help you achieve your idea and resolve any problems.
I applied to the Artists' Benevolent Fund because it was a great opportunity to help bridge the gap between university and becoming a professional freelance artist with the continuing support and knowledge from staff and technicians. Working with clay especially, requires a lot of equipment, resources, and space, all which would have been inaccessible and too expensive to purchase immediately after graduating.
For the remainder of the ABF scheme I hope to learn how to programme and maintain my own kiln, so I have the knowledge to work independently going forward! I also want to continue to develop functional and sculptural ceramic works through pushing the boundaries of clay, discovering new glazes, and investigating various hand building techniques.
I hope to continue to seek opportunities to exhibit or display work, collaborate with other artists, and attend relevant seminars, lectures, or conferences where possible.