Arnaud Gillard
Alumnus
Course
As an individual, I was passionate about technology and creating things, and Loughborough was the best in the UK for providing a platform to develop exactly this. The course had the optimal balance between technical ability and creative possibilities driven by a grounded approach to feasibility. The facilities and professionalism of staff is reflected by the University's growing recognition of design excellence beyond the UK.
Unlike more 'traditional' degrees, Loughborough Design actively engages with students throughout the programme. The theory is taught in beautiful lecture halls, whilst feedback and project development are conducted in collaborative studio spaces. State of the art manufacturing machines and computers are accessible throughout the course ensuring that when students enter the workplace, it's as if they never left Loughborough Design.
The opportunity to do a placement at IBM during my degree has allowed me to apply my skills in a safe working environment to better understand the direction I want to take in my career. It significantly strengthens your skills and experience, making you a strong candidate for jobs once you graduate. As well as providing students with a strong foundation in Industrial Design, the degree enables you to realise that design is much more than just making products. Exposing you to other innovative design disciplines such as Service Design and UX Design.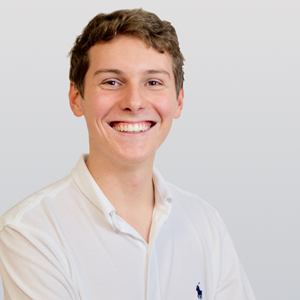 Despite the challenges of graduating during Covid-19, I persistently reached out to influential designers in the world's top design teams to present my final year design project and build my network. The results of which led me to landing on a fantastic job role at Arrival.
My advice to anyone considering studying this course is that if you are passionate about design, and developing unique, innovative solutions grounded by feasibility this is for you. There is a plethora of opportunities across the programme, but ultimately it is up to you to take make the best of it.