I chose to study my course at Loughborough University because of the reputation of the Ergonomics course, which is very good. I thought the course may help kick start a career in Ergonomics and Human Factors, which it did. I was also impressed by the reputation of Loughborough University generally and its standing in the national league tables.
There was a broad choice of projects to choose from and develop, and my supervisor was excellent, and I gained a lot of industry experience from working on my project. We had access to several industry experts who gave clear examples of how theory is applied to practice in the real world. I find this link between academic knowledge and practice is often missing in teaching, but I did not find that during my MSc.
My course helped me to get to where I am today because it was a good fit. I had a background in clinical psychology, which gave me a lot of experience of applying research methods in clinical and social settings. I was looking to switch careers but not lose the skills I had picked up. My course gave me a clear direction in how this shift could be achieved. I came out of it confident I could contribute to the field of Human Factors. It brushed up some pre-existing knowledge of research methods and I learned a lot of new things too.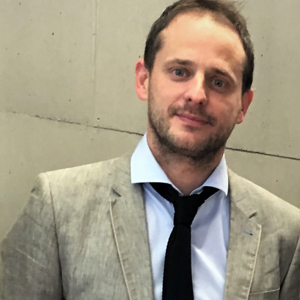 What I would say to someone considering this course is that if you are interested in how we interact with technology, with each other and across different contexts then I would strongly encourage you to look at this course. You will gain access to great teaching, excellent facilities to learn and to the minds of industry experts.
Loughborough has inspired me because it has reconnected me to theories, methods and approaches to help provide insight and direction to real world issues, e.g. encouraging safer driving or adopting greener ways to travel. People in the field of Human Factors are lively and friendly, and this was modelled throughout the teaching and support staff at Loughborough.