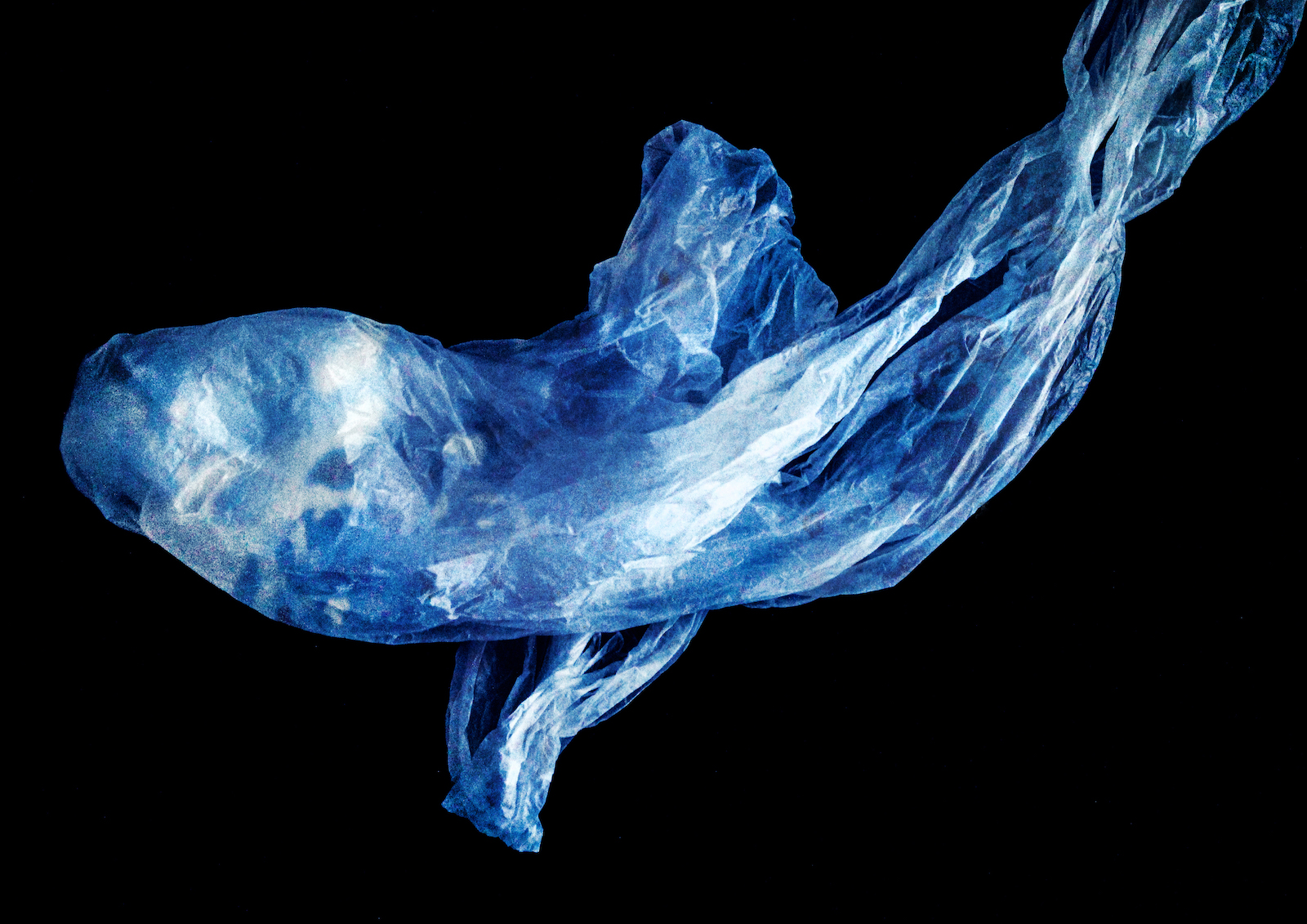 Visual Communication Specialism
For this project I decided to explore the context of plastic pollution in our oceans.
Using mark making, printing, collage and photography I explored the materiality of different plastic objects and samples. This experimentation Iead to further manipulation of the plastic material and the sculpting of a whale from a plastic bag.
The bag quite naturally leant itself to the realisation of the concept and successfully conveys the effects of the ingestion of plastic pollution by the oceans wildlife.
My approach to photography was informed by looking at Mandy Barker's image 'EVERY… Snowflake is different'. Barker used a black background to emphasize her highlighted plastic fragments to create her powerful contrasted image.
I edited my whale image in Photoshop, adjusting the highlights, shadows, brightness, contrast and dehaze to emphasize the surface texture of the plastic and the contrast between my subject and the background to give it greater impact.