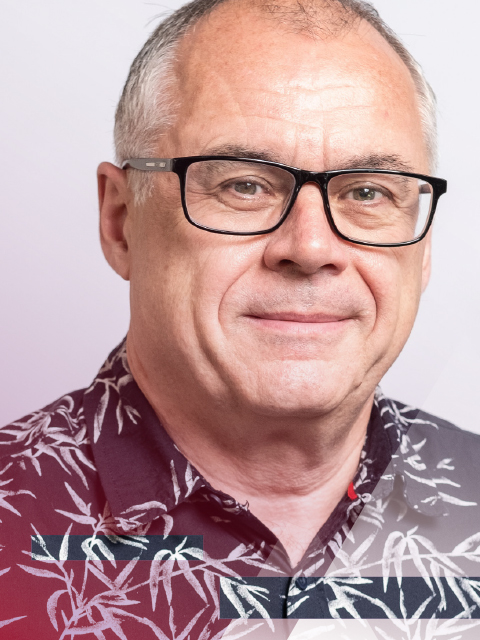 Dr Simon Hodder is a chartered ergonomist with 25 years academic and industrial research experience gained from conducting wide variety ergonomics and human factors studies; thermal environments, the built environment, personal protective equipment, transportation (vehicle comfort), virtual reality systems, workplace & equipment design and evaluation.
Areas of research; clothing science, thermal physiology, clothing comfort, thermal perception and human performance in the heat. Particularly focussed in the area of thermal and clothing comfort; haptic perception of clothing and performance. Impact of age and ethnicity in thermal comfort and thermal sensitivity.

Research projects undertaken with Nissan, Dstl (Defence Science and Technology Laboratory) and ASHRAE (American Society of Heating, Refrigerating and Air Conditioning Engineers).
Contribute to the Ergonomics and Design Programmes across the school
DSC203- Advance Environmental Interaction
DCS027 - IDMP Industrial Design Major Project
DSP101 - Cognitive Ergonomics
DSP104 - Environmental Ergonomics
DSP105 - Occupational Ergonomics
DSP106 - Data Collection and Analysis
International Standardization - Chair of ISO/TC159/Scientific Committee 5 (Ergonomics of the Physical Environment) responsible for leading the strategic development of standards in area of environmental ergonomics.
Convenor of ISO/TC159/SC5/WG1 'Thermal Environments' the foremost working group for application of thermal ergonomics research to standardisation.
UK expert for 'Integrated Environments' ISO/TC159/SC5/WG4.

Scientific editor for Applied Ergonomics.
Areas of PhD research include, therma comfort, heatwave cooling stratergies, clothing comfort, performance in the heat.