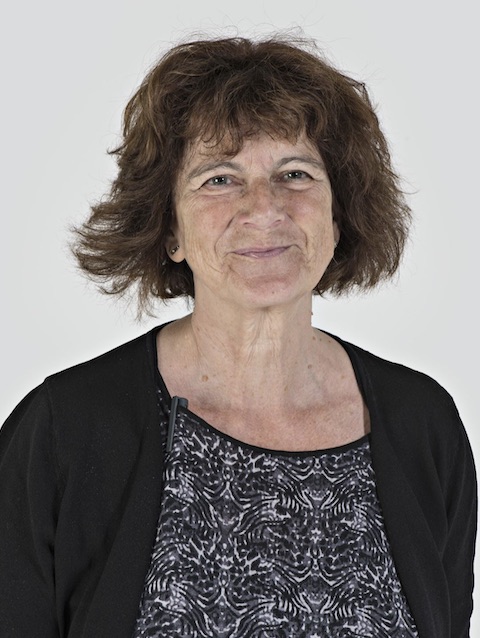 Jane Tormey is an Honorary Fellow of the School where she spent over 20 years. Her interest in art, photography and politics is grounded in a concern for the potential of art practices to contribute to wider cultural debate and has informed her involvement with the development of 'practice-based research' during the course of various roles in the School.
Research projects explore how the use of photography and film encounters social and political concerns, and how it can be effective as an instrument for debate. Each of her books demonstrates an interdisciplinary emphasis and an underlying interest in the conflict between aesthetics and political content: Photographic Realism: late twentieth century aesthetics (Manchester University Press, 2013) and Cities and Photography (Routledge Urbanism and City series, 2012).

Ongoing Projects include:
Co-editor, with Professor Mark Durden (University of South Wales), of Routledge Companion to Photography Theory commissioned by Routledge Press.
Co-editor, with Dr. Gillian Whiteley, of Art, Politics and the Pamphleteer to be published by Bloomsbury. This edited book develops from the symposium and exhibition held at Peoples History Museum, Manchester in 2013.
Co-organiser of the RadicalAesthetics-RadicalArt project and Commissioning Editor with Dr. Gillian Whiteley of the Bloomsbury book series RadicalAesthetics-RadicalArt, which consists of a series of themes within contemporary art practice. Titles include Jill Bennett: Practical Aesthetics: events, affects and art after 9/11 (I.B. Tauris); Malcolm Miles: Eco-Aesthetics; Veronica Tello: Counter-Memorial Aesthetics; Noa Roei: Civic Aesthetics. Forthcoming titles in process are: Durational Aesthetics (Paul O'Neil/Mick Wilson), Socio-political Aesthetics (Kim Charnley).
Member of the Politicized Practice Research Group
Jane's current PhD supervisions include:
Sarah Green: The social politics between gender and craft: connecting communities through craft co-supervised with Dr. Mo White
James Ellison: On the boundaries of the State: representation, anarchism, and borders co-supervised with Dr. Christina Oelgemoller
Antoinette Burchill: Mischief: Performance situated in cultural resistance co-supervised with Prof. John Downey
Seymour Lavine: Animated Activism co-supervised with Prof. Paul Wells
Jane's completed supervisions include:
Dr. Anne Burns: Selfie Control: Online Discussion of Women's Photographic Practices as a Gendered Form of Social Discipline
Dr. Kuba Szreder: Politicising 'independent' curatorial practice under neoliberalism: critical responses to the apparatus of project-making
Dr. Conohar Scott: The Photographer as Environmental Activist: Politics, Ethics and Beauty in the Struggle for Environmental Remediation
Dr. Laura Wild: Becoming Invisible: Art and Day-to-Day Life
Dr. Kasia Zimna: Play in the Theory and Practice of Art
Dr. Ming-Hsueh Lee: Art-like: Problems and contradictions in developing an artistic research
Amelia Mulvey (MPhil): Art and the Divine