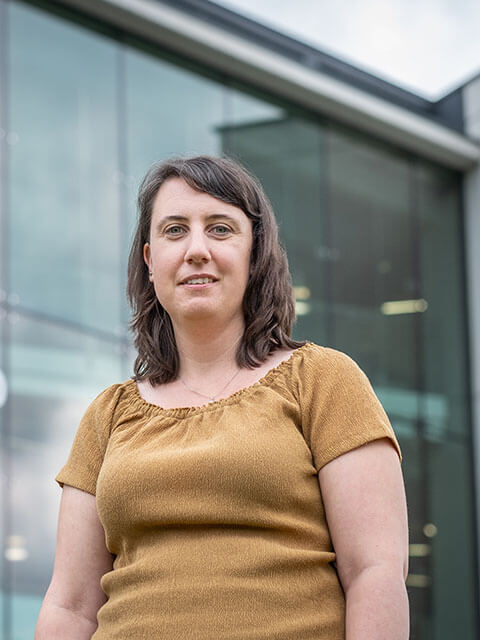 Dr Ashleigh Filtness is a Senior Lecturer of Human Factors in Transport Safety in the Transport Safety Research Centre at Loughborough University School of Design and Creative Arts. She specialises in road safety and driver behaviour, with particular expertise in driver sleepiness, driver fatigue and sleep and safety.
Ashleigh was awarded her PhD from Loughborough University in 2011 for her thesis entitled Obstructive Sleep Apnoea and Daytime Driver Sleepiness. This research used a driving simulator methodology to demonstrate the increased vulnerability of obstructive sleep apnoea patients driving performance to sleep restriction, and impairment of their driving performance following one night of treatment withdrawal. For her work in this area, Ashleigh was recognised as the British Sleep Societies Young Sleep Researcher of the Year – 2009.
Following the completion of her PhD, Ashleigh moved to Australia where she worked first at Monash University Accident Research Centre (MUARC) from 2011-2013. Then from 2013-2016 Ashleigh worked at Queensland University of Technology, Centre for Accident Research and Road safety – Queensland (CARRS-Q). Whilst at MUARC and CARRS-Q Ashleigh worked on a variety of road safety research projects funded by both industry and competitive grant schemes. She gained experience in a range of research methodologies including extending her knowledge of driving simulators and developed expertise in various road safety topics, including: driver sleepiness, systems thinking, driver distraction, situation awareness, alcohol impairment, the management of heavy vehicle drivers working hours, driver behaviour at rail level crossings and hot air ballooning incident analysis.
Ashleigh returned to Loughborough University as a Senior Research Associate working on the EU H2020 funded SafetyCube project 2016-2018. Following completion of SafetyCube, Ashleigh became a Lecturer (2018-2020) then Senior Lecturer (2020-present). She leads a team of researchers across several projects seeking to understand driver sleepiness, driver fatigue and any aspects of impairment and safety.
Ashleigh is a Fellow of the Higher Education Acadamy (FHEA), Chartered Biologist (C.Biol) and has completed Institute of Leadership and Management (ILM) Diploma Level 5. Over her career Ashleigh has authored over 70 peer reviewed publications and attracted research funding totalling over £3.3 million from government, industry and competitive grant schemes.
Research Group: Transport Safety Research Group
Recent research projects:
Reducing the risk of sleep related crashes in young drivers, funded by DfT
International Research Centre to Investigate the Effects of Vehicle Automation on Vulnerable Road Users (ICAROS), funded by Research England
Smart Driver and Road Environment Monitoring System (iDreams), funded by the European Commission
Bus Driver Fatigue, funded by TfL
Fatigue and Sleepiness in Tunnelling Operations
SafetyCube (Safety Causation, Benefits and Efficiency) research project, funded by the European Commission.
Human factors in Transport Exchange Program: Fatigue and SPAD risk.
Effects of sleep loss on change detection while driving, funded by NRMA-ACT Road Safety Trust
Developing and evaluating a theoretically grounded novice driver education program incorporating simulators, funded by Australian Research Council