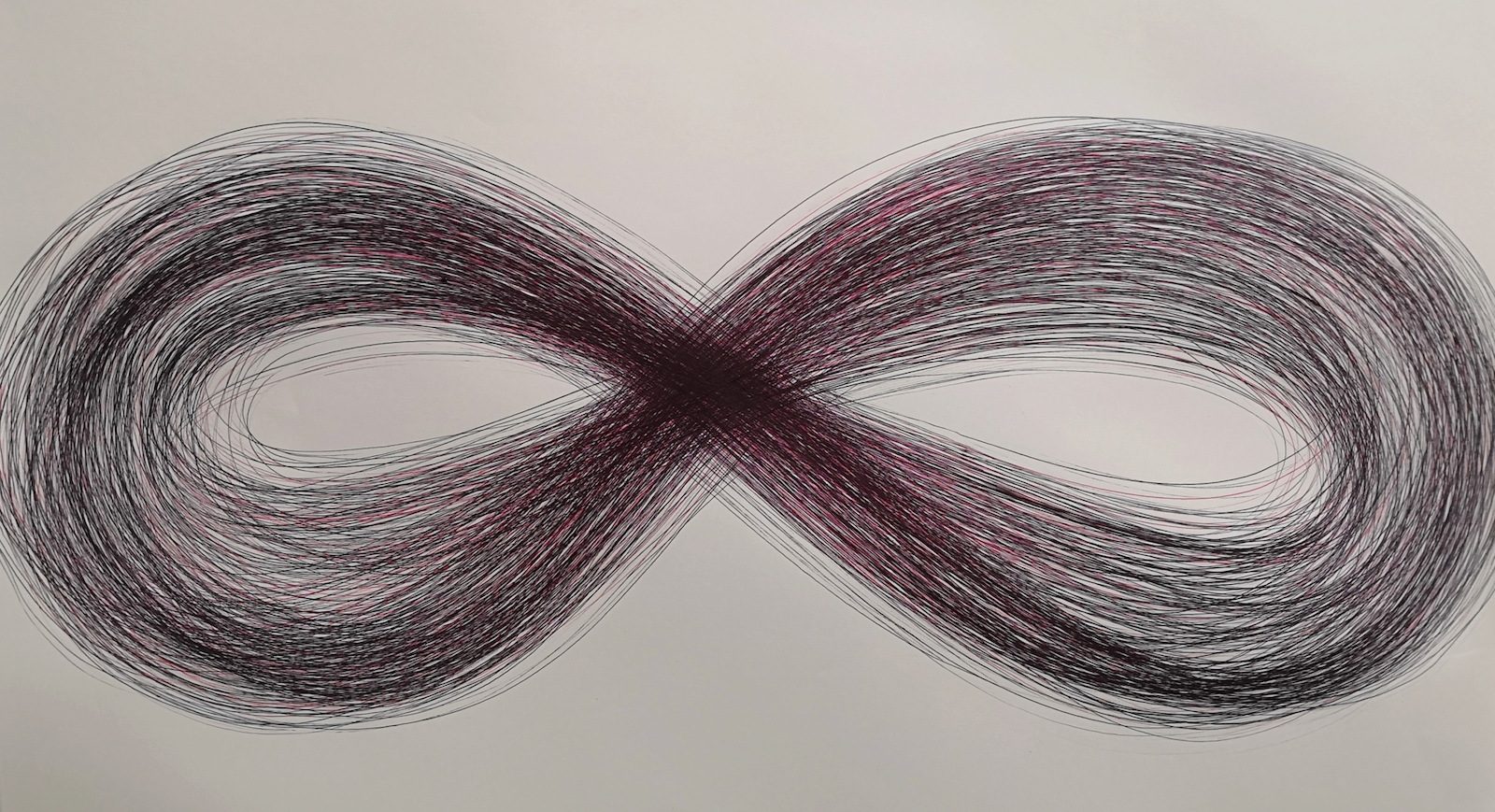 Sarah graduated from Winchester School of Art, The University of Southampton in 2012 in Fine Art Sculpture. She is currently undertaking a Fine Art Master's Degree at Arts University Bournemouth.
Sarah uses drawing as a transformative vehicle to express and uncover the unseen, giving them new form and bringing them to light. She embraces imperfections and irregularities in the work such as the incomplete line in rapid drawings.
In 'Lost', her drawing links the past to the present and stands as a record for the future, an endless infinity loop of motion reflecting a recurring memory.