Research projects
We're working on research that has a positive impact on the world.
Explore some of our current research projects.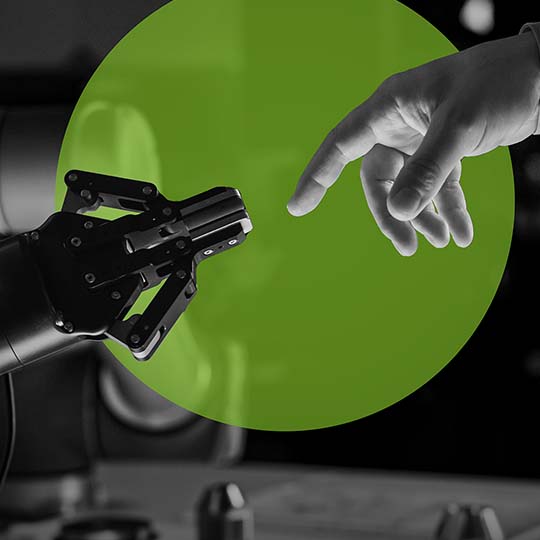 InterAct
InterAct is a £4.4 million, Made Smarter Innovation funded, Economic and Social Research Council-led network that aims to bring together economic and social scientists, UK manufacturers and digital technology providers to address the human issues resulting from the diffusion of new technologies in industry.
Co-directed by Professor Janet Godsell, Dean of Loughborough Business School, and supported by the core research team at Loughborough University, the project aims to help shape the future of UK manufacturing.

TECHNGI
TECHNGI is a £1.2million cross-disciplinary research project investigating the opportunities and challenges for the UK insurance industry arising from the application of new AI technologies including machine learning, distributed ledger, automated processing and the explosion of available data.
Led by Loughborough University, they bring multiple academic and industry partners together and are funded as part of the UK's Next Generation Services Industrial Challenge.
Centre for Circularity of Construction Minerals (C3M)
A £453,722.30 research project led by Professor Mo Osmani from the School of Architecture, Building and Civil Engineering and co-investigated by Professor Peter Kawalek, Professor Andrew Vivian and Dr Suzana Grubnic. This project is sponsored by EPSRC and is due to be completed on 31 December 2024.
Transformative technology
A £9,972.99 research project led by Dr Sahar Mousavi, sponsored by the Society for the Advancement of Management Studies and due to be completed by 18 May 2023.