Cricket safety standards
Helmets certified to standards based on our research have eliminated serious and
life-threatening facial injuries
Cricket is played by an estimated 300 million people worldwide and enjoyed by billions more. According to the International Cricket Council (ICC), the Men's CWC 2019 live coverage reached a global cumulative average audience of 1.6 billion viewers.
Our research has been critical in changing the ICC's policies and regulations that have been implemented across 104 territories, improving the health and safety of cricketers. Helmets certified to standards based on our research have eliminated serious and life-threatening facial injuries.
This success has influenced other sports governing bodies – including the International Hockey Federation and The Football Association – leading to investment in new research-based approaches that address health and safety concerns within their sports.
Our impact
Improved safety
Since 2017, players in 104 countries across five continents benefit from conforming helmets.
Complete elimination of serious facial injury when wearing a helmet.
Standards and testing widely adopted
Test methodologies successfully transferred to Inspec International Ltd.
The ICC now maintains a list of manufacturers and helmet models certified to the new standards (18 manufacturers and more than 100 helmet models listed in December 2019).
Ripple effect
New stakeholder-based research community established – comprising cricket equipment manufacturers, governing bodies, standards agencies, and test houses.
ECB playing regulations updated, and further investment in head injury research.
Other sports governing bodies adopt new research-based approaches to health and safety.
The research
The Sports Technology Research Group (STRG) has an international reputation – spanning more than two decades – for supporting the development of safety critical sporting equipment.
Cricket helmets were introduced in 1978 and have evolved over the years to incorporate a grille. However, research published in 2013 revealed an increasing instance of career or potentially life-threatening facial injuries in high-profile cricket.
To address this problem, the STRG developed a new test system to replicate ball mass and impact velocity which is more effective and cost-efficient than previous methods.
This new approach identified deformation of the grille as a major problem – causing facial contact or penetration of the ball between the helmet peak and grille.
Subsequent refinements to helmet design proved reliable and cost effective – and were published in BS7928:2013.
Supplementing this work, in 2015, the Group investigated viable practical means for certifying neck protectors. Their recommendation was subsequently published in BS7928:2013+A1:2019.
These modifications have eliminated serious and life-threatening facial injuries – allowing players, and spectators, to enjoy the drama of aggressive cricket with reduced risk of injury.
ECB Injury Surveillance data (2009-14) revealed an average of one serious facial injury every 5,000 balls bowled
Research funders
EPSRC
East Midlands Development Agency
Innovative Manufacturing Research Centre
International Cricket Council
Loughborough University
Development partners
Over the years, we have worked with a range of partners, including
adidas
British Standards Institution
Dunlop
International Hockey Federation
Masuri
Nike
Slazenger
World Taekwondo Federation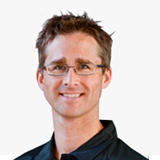 Currently, Senior Lecturer at the University of Technology Sydney, Australia