Imagine a world where we can grow and train muscles in the lab, where prostheses and implants can be tailored to you, where super-smart textiles and socially and physically assistive robots can help you regain and maintain health. This is personalised rehabilitation. It's closer than you think.
How can we transform rehabilitation?
Pioneering science and technology hold the key to personalised rehabilitation. Discover the cutting-edge work that we are doing.
How is rehabilitation being transformed?
Hear from Professor Mark Lewis, an expert in musculoskeletal biology, about the science that underpins a new £100m transformational national centre and what we might learn from axolotls.
Could what you wear be part of your recovery?
Science fiction innovations like Ironman's suit fired Dr Ishara Dharmasena's imagination as a child, now he's developing super-smart textiles with the potential to revolutionise rehabilitation.
Learning from axolotls
Understanding how these cute amphibians can regrow their limbs provides fascinating insights into regeneration and repair.
We can bioengineer replacement tissue in a laboratory from a patient's own cells, exercise them to fast-track their development - like going to the gym - and monitor them in real time to make sure their biology mimics that of the patient.
So, in the future, patients won't have to lose healthy tissue to replace what has been damaged either by injury or ill health.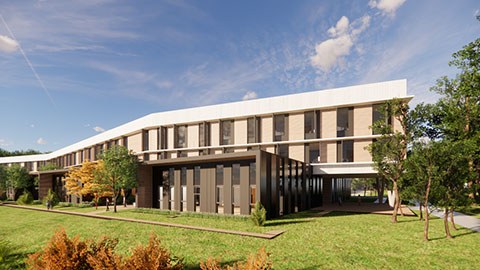 National Rehabilitation Centre
Scientists and clinicians from Loughborough University, The University of Nottingham and the Nottingham University Hospitals NHS Trust are working together in partnership at the National Rehabilitation Centre (NRC), pioneering new technologies and treatments for personalised rehabilitation.