Specialist facilities
Our facilities are open to students, staff, visitors, partners and the local community.
Organisations that collaborate with us benefit not only from our expertise, but also our first-class facilities - including cutting-edge research resources, sport and leisure amenities, and award-winning hotel and conferencing accommodation.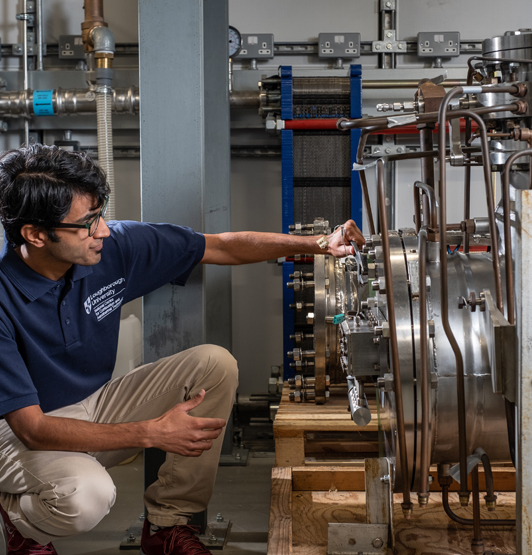 National Centre for Combustion and Aerothermal Technology
Focusing on the development of future low emission aerospace combustion systems, NCCAT provides the ideal environment for knowledge exchange, innovation and mutually beneficial collaborations. The research team can offer partners seamless access to a breadth of expertise.