Research Excellence
Built Environment Beacon
The built environment is complex, dynamic and rapidly evolving, with highly inter-dependent elements, and increasingly under pressure from rising urban populations, aging infrastructure, resource constraints and environmental risks.
To counter these threats, we draw together academics from across the University, including the STEM subjects and the humanities, to address specific research problems. Our built environment research has led to new products and services, shaped government policy and informed building guidelines and standards.
Our research benefits stake-holders right across the sector, including central government, industry, charities, society and the public.
Our research priorities
Building energy and indoor environment
We spend 90% of our lives indoors. Maintenance of a high quality internal environment is crucial to our health, well-being and productivity. Maintaining this environment utilises 40% of all UK energy and is responsible for 43% of our CO2 emissions.
For the last 40 years we have been developing pioneering research. Our expertise covers the measurement, modelling and monitoring of buildings and energy systems, low energy building design, ventilation, cooling, and thermal comfort to produce healthy, high-quality indoor environments, with lower energy demand and CO2 emissions.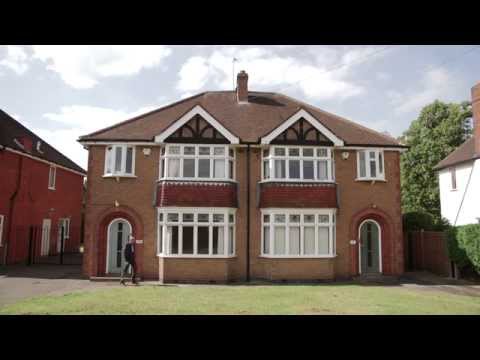 Working out which energy saving techniques are most effective.
Our in-depth understanding of construction techniques, building materials and advanced technologies has:
Enabled the collection of large datasets, which include energy and temperature data from over 1000 homes, to develop our understanding of patterns of home heating, thermal comfort and the use of electrical appliances.
Contributed to the last three versions of the annual GB Housing Energy Fact File.
Supported identification of dwellings that would benefit from refurbishment, and quantified the potential energy savings of alternative technologies.
Quantified the risk of overheating in UK homes and so informed the work of the Commission on Climate Change, the Zero-Carbon hub and others.
Defined the energy saving potential of smart home heating controls
Our research also explores the experiences, expectations and requirements of building occupants, using qualitative methods to support the quantitative measurement and modelling work.
This expands our interdisciplinary understanding of how a building is used enabling the design of spaces that meets people's real needs.
Urban areas and their built infrastructure
Innovation to optimise value and accommodate changing environments is an area of expansion that will benefit from the £466B of investment planned through the government's National Infrastructure Pipeline.
Our research develops improved methods for modelling, analysing, monitoring and managing the infrastructure of built environments across the world. Expertise includes:
Infrastructure resilience and our changing climate, to understand the catastrophic failures that might result and the impact on transport systems, infrastructure, buildings and materials.
World-leading research on acoustic emissions generated by soil movement is being deployed in 'Slope ALARMS', a novel landslide detection system. Its patented, award-winning technology offers life-saving, real-time monitoring of unstable hillsides protecting people in developed and developing countries.
Remote sensing using acoustic techniques, photogrammetry and digital cameras is being used to detect and locate leaks in water supply pipes and, more generally, for structural health monitoring.
Structures and structural dynamics research increases understanding of the impact of wind and earthquakes on buildings and other man-made structures.
New technologies for 3D concrete printing are being developed facilitating high value, novel components that are not feasible with traditional approaches.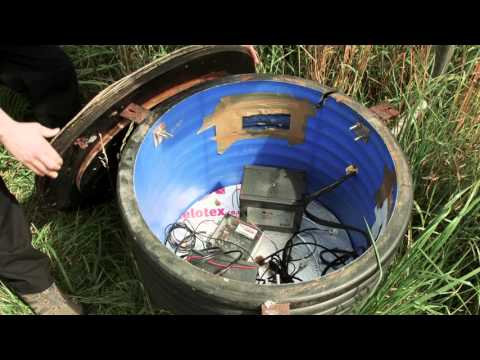 In collaboration with the British Geological Survey we have developed a new sensor for detecting landslides that listens to the soil and rock as it starts moving and produces an early warning signal.
Further information