News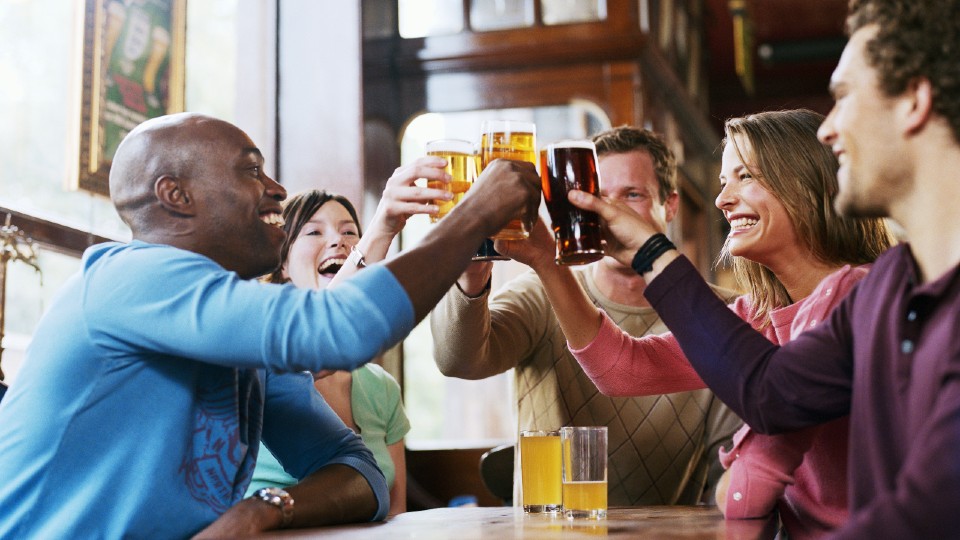 British people are really missing the pub – here's why
The events of the past year have had a devastating impact on the hospitality sector in the UK. At the forefront of lockdown's sacrifices for many is the closure of an institution that is a cornerstone of british culture – the pub.
An estimated 2500 pubs closed during 2020, accelerating an already existing trend prior to COVID-19. While the likes of celebrity pub owner Tom Kerridge and beer writer Pete Brown lead efforts to raise awareness about the plight of Britain's pubs, many people find themselves longing for the unique atmosphere of their favourite "local".
What people miss most about pubs right now has little to do with buying and drinking alcohol – after all, those habits have continued largely unhindered in the form of home drinking. Instead, it's the opportunity to be around and interact with other people.
Pubs are recognised as important assets to their communities, providing economic and social value alike. They're also an excellent example of what the American scholar Ray Oldenburg calls the "third place", a space other than the home or workplace where people meet to interact and maintain relationships.
These spaces were hugely valuable but increasingly under threat even before COVID-19, with the existance of pubs, youth clubs and libraries already impacted by recent years of austerity policies and technological changes. But well-run pubs offer something that, in spite of some admirable efforts like virtual pubs, is difficult to recreate at home: a truly offline, in-person social experience.
Social interaction
Even before the pandemic, loneliness was widespread in Britain.
Through a collaboration with the Campaign to End Loneliness, I've been researching the role that pubs play in tackling social isolation and loneliness. The resulting report highlights the important social role that pubs play in bringing people together and fostering meaningful and valuable social interaction. Pubs are about much more than getting drunk...
Dr Thomas Thurnell-Read, a Senior Lecturer in Sociology at Loughborough University, discusses his latest research and why British people are missing the pubs in The Conversation.
Read the full article here.
Notes for editors
Press release reference number: 21/26
Loughborough is one of the country's leading universities, with an international reputation for research that matters, excellence in teaching, strong links with industry, and unrivalled achievement in sport and its underpinning academic disciplines.
It has been awarded five stars in the independent QS Stars university rating scheme, named the best university in the world for sports-related subjects in the 2020 QS World University Rankings and University of the Year by The Times and Sunday Times University Guide 2019.
Loughborough is in the top 10 of every national league table, being ranked 7th in the Guardian University League Table 2021, 5th in the Times and Sunday Times Good University Guide 2020 and 6th in The UK Complete University Guide 2021.
Loughborough is consistently ranked in the top twenty of UK universities in the Times Higher Education's 'table of tables' and is in the top 10 in England for research intensity. In recognition of its contribution to the sector, Loughborough has been awarded seven Queen's Anniversary Prizes.
The Loughborough University London campus is based on the Queen Elizabeth Olympic Park and offers postgraduate and executive-level education, as well as research and enterprise opportunities. It is home to influential thought leaders, pioneering researchers and creative innovators who provide students with the highest quality of teaching and the very latest in modern thinking.