News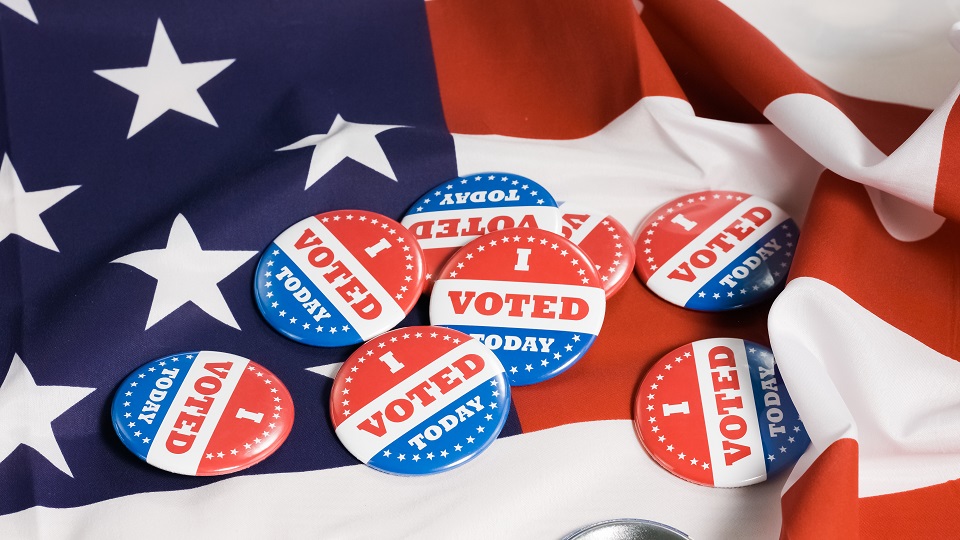 Twitter analysis shows Trump on course to win US election – but is bot activity skewing results?
In depth analysis of US public emotion on twitter has revealed that Trump looks set to win the Presidential Election – but the impact of bot activity cannot be ignored.
For the past month, EMOTIVE – a unique computer programme developed by academics at Loughborough University that can analyse up to 3,000 tweets per second – has been examining twitter activity that includes any mention of 'Trump' or 'Biden'.
EMOTIVE uses complex software to extract from each tweet a direct expression of one of eight basic emotions: anger, disgust, fear, happiness, sadness, surprise, shame and confusion. An overall score of all eight emotions gives an indication of who is in the lead, based on public sentiment.
The same system was used successfully in the 2016 US election to predict a Trump victory.
The data collection for the 2020 campaign has been capturing a random sample of around 130,000 tweets per day for each candidate and given them a rating based on the amount of uncertainty associated with each emotion. The more consistent the emotional outpour for a candidate over time, the more certainty that emotion is attributed to them.
Current results from EMOTIVE show Trump to be in the lead and likely to remain President of the USA, but Loughborough's Professor Tom Jackson, one of the creators of EMOTIVE, fears bot activity is having an impact.
"Emotive gives us a real time snapshot of how people are feeling as they approach Election Day," he explains. "But this election is seeing a lot more bot activity that could skew the results of not only EMOTIVE, but the outcome of the USA Presidential election.
"Post-election we plan to re-run EMOTIVE on bot and non-bot data to determine how it changed the outcome of the election and the implications for future elections that are played out on social media platforms."
EMOTIVE was created by Loughborough academics Professor Tom Jackson, Dr Suzanne Elayan and Dr Martin Sykora, who are all based in the University's School of Business and Economics.
Notes for editors
Press release reference number: PR 20/174
Loughborough is one of the country's leading universities, with an international reputation for research that matters, excellence in teaching, strong links with industry, and unrivalled achievement in sport and its underpinning academic disciplines.
It has been awarded five stars in the independent QS Stars university rating scheme, named the best university in the world for sports-related subjects in the 2020 QS World University Rankings and University of the Year by The Times and Sunday Times University Guide 2019.
Loughborough is in the top 10 of every national league table, being ranked 7th in the Guardian University League Table 2021, 5th in the Times and Sunday Times Good University Guide 2020 and 6th in The UK Complete University Guide 2021.
Loughborough is consistently ranked in the top twenty of UK universities in the Times Higher Education's 'table of tables' and is in the top 10 in England for research intensity. In recognition of its contribution to the sector, Loughborough has been awarded seven Queen's Anniversary Prizes.
The Loughborough University London campus is based on the Queen Elizabeth Olympic Park and offers postgraduate and executive-level education, as well as research and enterprise opportunities. It is home to influential thought leaders, pioneering researchers and creative innovators who provide students with the highest quality of teaching and the very latest in modern thinking.