Our staff
Professor Tom Jackson Pronouns: He/him BSc(Hons), PhD, FBCS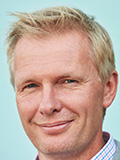 Professor of Information and Knowledge Management
Email communication; knowledge management (KM); application of autopoiesis to KM models; the cost effectiveness of IT systems; information system analysis; effectiveness of mobile data; systems optimisation of information retrieval
Thomas W Jackson (BSc, PhD, FBCS) is a Professor of Information and Knowledge Management. He has over 16 years' experience of research and industrial consultancy and secured over £14M of research funding. His research areas are Electronic Communication and Information Retrieval, and Applied and Theory based Knowledge Management, including his Natural Language Processing Email Knowledge Extraction system (EKE) that has the world's best f-ranking measure. In addition to this, his EMOTIVE project holds the world's best f-measure for fine grained emotion detection. He is on a number of editorial boards for international journals and reviews for many more and has published more than 160 papers in peer reviewed journals and conferences.

He has given a number of invited keynote talks throughout the world. Funding sources for his research including EPSRC, Royal Society, EU H2020, Private (e.g. SAP), Public (e.g. Leicestershire Constabulary, The National Archives); KTPs and 3rd Sector (Amateur Swimming Association - predicting swimmer attendance) and won a number of prizes for his research, notable the research undertaken with Leicestershire Police and the implementation of Mobile Data Terminals in all Police Vehicles. He is currently working on the Robust Lifecycle Design and Health Monitoring for Fuel-Cell Extended Performance project; the Adaptive Informatics for Intelligent Manufacturing (AI2M) project; and the EU H2020 Toxi-Triage project.
Making sense from large terse data sets
Email Preservation and Archiving
Extracting the Meaning Of Terse Information in a Geo-Visualisation of Emotion (EMOTIVE)
Prediction modelling of swimming participation
The Cost Effectiveness of Electronic Communication within Organisations
Tool Assessment to Optimise the Knowledge Management Environment
Extracting Knowledge from Email Communication
Applying Autopoiesis to Knowledge Management in Organisations


To buy a copy of The email optimization toolkit please visit the ARK Group website
Associate Editor
Associate Editor for Information Resources Management Journal (IRMJ) 2005 to date
Associate Editor for International Journal of Cases on Electronic Commerce (IJCEC) 2004 to 2013
Editorial Boards
Member of the Editorial Board for the Journal of Knowledge and Process Management 2009 to date
Member of the International Editorial Review Board of the Software Quality Management Conference 2001 to date
Member of the International Editorial Review Board of the Empirical Assessment of Software Engineering Conference 2004 to 2009
Member of the International Editorial Review Board of the Journal of Electronic Commerce in Organizations (JECO) 2005 to date
External Committees
Member of the H2FC Supergen Science Board 2013 to date
National Knowledge Transfer Partnership Academic Champion 2011 to date
Member of the Program Committee for the European Conference on Knowledge Management (2011 to date)
Member of the Program Committee for Information Resources Management Association (IRMA) 2001 to 2008
EPSRC - Member of the Computer Science Panel 2005
D. Gerrard, M. Sykora, T. Jackson., Social media analytics in museums: extracting expressions of inspiration Mus. Manag. Curatorsh., 32 (2017), pp. 232-250, 10.1080/09647775.2017.1302815
Parboteeah, P., Jackson, T. and Wilkinson, N., 2016. A Theoretically Grounded Model to Reduce the Risk of Knowledge Loss in Organisations: An Energy Company Evaluation. Knowledge and Process Management, 23(3), pp.171-183.
Jackson, T.W. and Farzaneh, P., (2012), "Theory-based Model of Factors affecting Information Overload", International Journal of Information Management
Thomas W. Jackson and Sharman Lichtenstein, "Optimising e-mail communication: the impact of seminar- and computer-based training", International Journal of Internet and Enterprise Management, 2011 - Vol. 7, No.2 pp. 197 - 216, DOI: 10.1504/IJIEM.2011.039915
Jackson, T., Dawson, R. and Wilson, D., 2001. The cost of email interruption. Journal of Systems and Information Technology, 5(1), pp.81-92.