News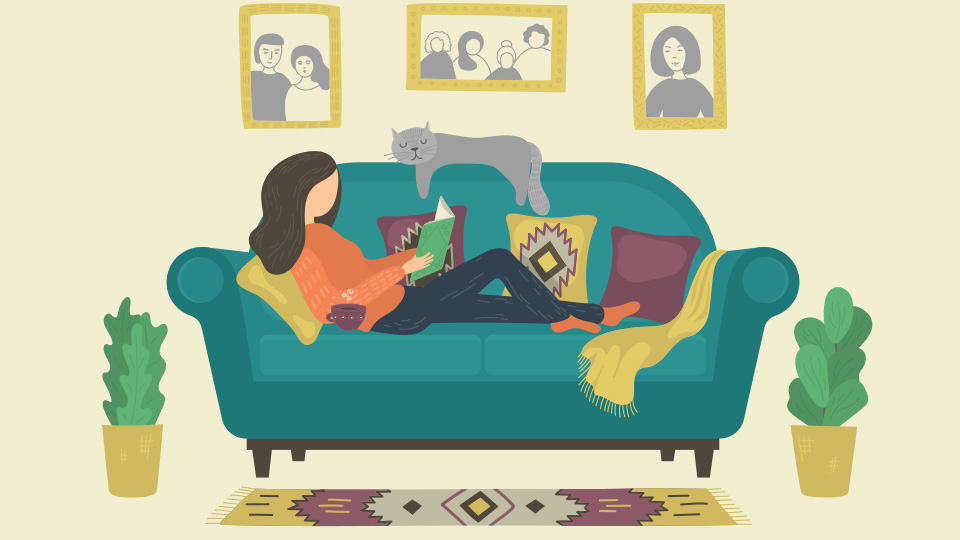 Novel ideas to help you read more in 2020
Healthy diet starting to waver? Is a night in front of the telly once again more appealing than heading to the gym? Has your Dry January gotten a little bit damp?
Sticking to New Year's resolutions can be hard and the end of January can leave us feeling defeated.
But one resolution we should be able to stick to is 'to read more'… right?
It sounds so easy yet year on the year the books we purchase with good intentions end up being used as doorstops or in a cupboard next to those swanky running trainers that never saw the light of February.
Author and English academic Dr Oli Tearle has shared three practical steps that may help increase your book reading productivity in 2020.
He's also shared his top five reads in case you're in need of a little inspiration.

1. Read every night before bed, no matter what
It's well-known that looking at a well-lit screen on a smartphone, tablet, or laptop just before retiring to bed isn't a good way to induce a good night's sleep.
By contrast, reading a good old-fashioned book is a good way to relax you before sleep (and, of course, a print book often provides the added bonus of a bit of bibliosmia, or pleasant book-smell).
Make it your mission for 2020 to read for at least 10-15 minutes in bed before turning out the light – or until you find yourself nodding off…
2. Have a lot of unread books on your shelves? Pick out the shortest unread classics and set yourself a target
The Japanese language has a handy word many readers will identify with: tsundoku. It means 'buying a load of books and then not getting around to reading them'.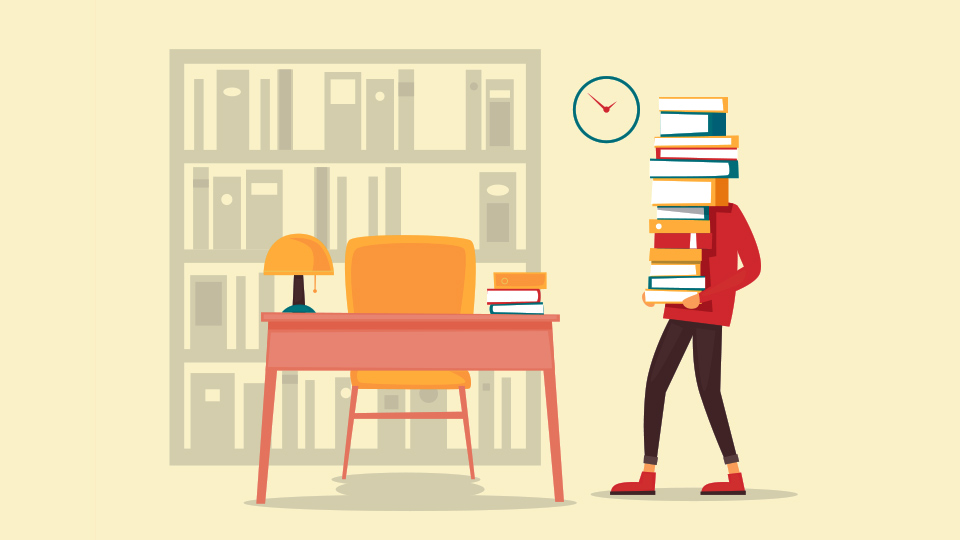 I've had Candide in my possession for years, having picked it up at a charity shop when I was about 17. Why have I never read it? It's barely 150 pages long, and a classic.
I've made it my aim in 2020 to pile up all those unread short classics I feel I ought to have read by now, and to read a new one every week.
It'll only take a few hours out of my busy week, and by the end of the year I'll be able to add 52 famous novels and novellas to my other bookshelf, holding all the books I have read.
3. Read more poetry
As initiatives like Transport for London's Poetry on the Underground demonstrate, a poem makes for ideal reading when you're commuting to and from work on the Tube or travelling on a crowded train.
There are lots of great anthologies of short poems available, with many funny and moving lyric poems being less than a page long.
This means they're the perfect thing to read (and perhaps even re-read) while commuting on public transport.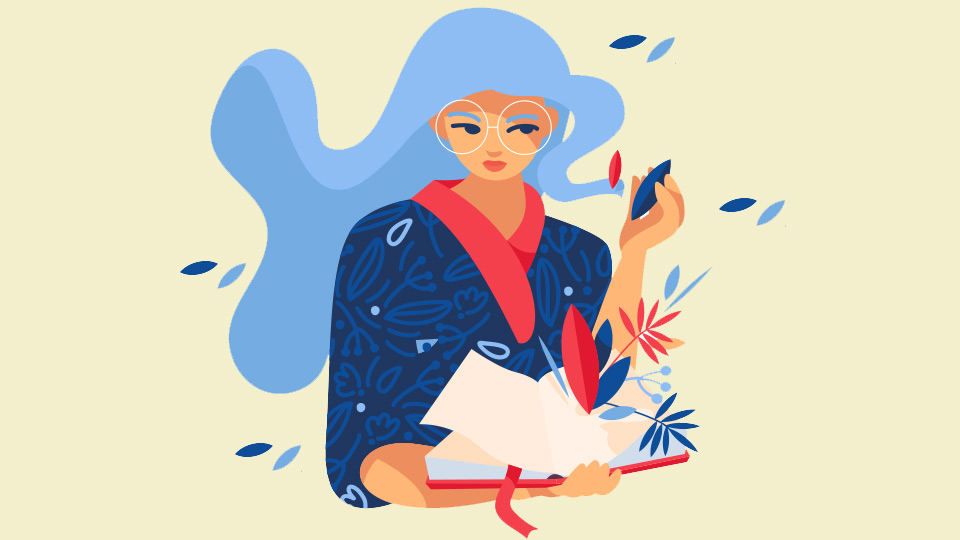 My top five reads of all time
If you're not sure what to read, then the Loughborough News Blog on my top five books may inspire you.
I recommend:
H. G. Wells, The Time Machine
Philip Larkin, The Whitsun Weddings
Hope Mirrlees, Paris: A Poem
William Baldwin, Beware the Cat
Arthur Machen, The Hill of Dreams
Happy reading!‌
Fun fact: Dr Tearle is the man behind Interesting Literature (a blog that has more than 30 million views and 100k+ Twitter followers, one of which is J. K. Rowling) and he authored, among other books, The Secret Library: A Book-Lovers' Journey Through Curiosities of History.
All images courtesy of Getty Images.

Notes for editors
Press release reference number: 20/09
Loughborough University is equipped with a live in-house broadcast unit via the Globelynx network. To arrange an interview with one of our experts please contact the press office on 01509 223491. Bookings can be made online via www.globelynx.com
Loughborough is one of the country's leading universities, with an international reputation for research that matters, excellence in teaching, strong links with industry, and unrivalled achievement in sport and its underpinning academic disciplines.
It has been awarded five stars in the independent QS Stars university rating scheme, named the best university in the world for sports-related subjects in the 2019 QS World University Rankings, University of the Year by The Times and Sunday Times University Guide 2019 and top in the country for its student experience in the 2018 THE Student Experience Survey.
Loughborough is in the top 10 of every national league table, being ranked 4th in the Guardian University League Table 2020, 5th in the Times and Sunday Times Good University Guide 2019 and 8th in The UK Complete University Guide 2020.
Loughborough is consistently ranked in the top twenty of UK universities in the Times Higher Education's 'table of tables' and is in the top 10 in England for research intensity. In recognition of its contribution to the sector, Loughborough has been awarded seven Queen's Anniversary Prizes.
The Loughborough University London campus is based on the Queen Elizabeth Olympic Park and offers postgraduate and executive-level education, as well as research and enterprise opportunities. It is home to influential thought leaders, pioneering researchers and creative innovators who provide students with the highest quality of teaching and the very latest in modern thinking.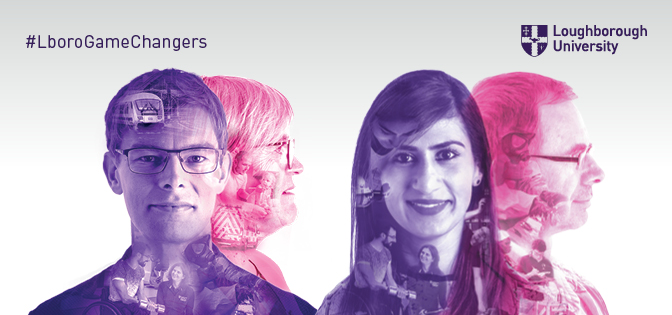 Loughborough staff, students and alumni make a real difference. They challenge convention, think creatively and find solutions to some of the biggest challenges facing society today and in the future.
Meet the #LboroGameChangers at lboro.ac.uk/lborogamechangers