Press releases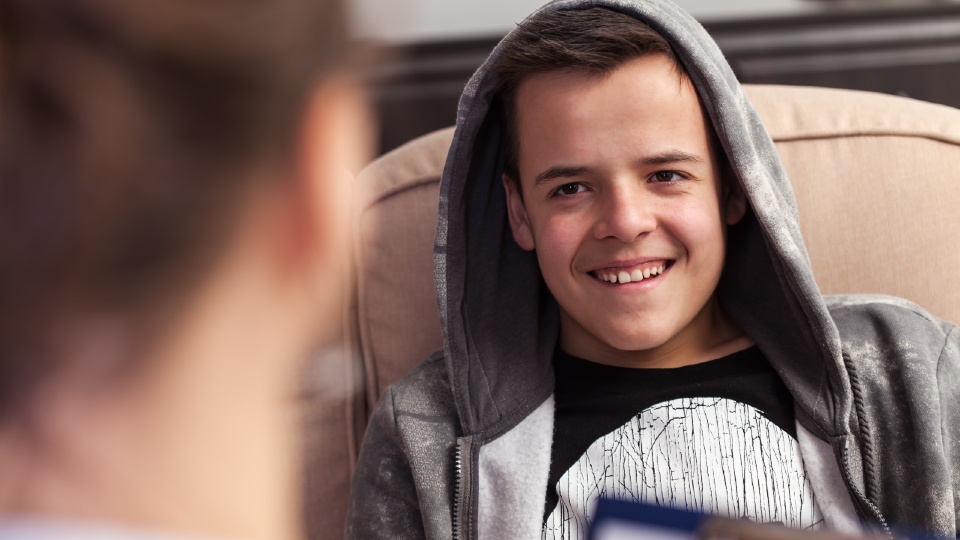 'Children who offend should be treated as children first and foremost': new report provides evidence-base for Child First approach in youth justice systems
Responding to young people that come into contact with the Youth Justice System as 'children' and not 'offenders' can enhance lives, reduce offending, promote safer communities and lead to fewer victims, a new report states.
Professor Stephen Case, an expert in criminology at Loughborough University, has published a summary report setting out the evidence-base for the 'Child First' principle – the foundation of a progressive approach to how children should be understood, treated and supported after experiencing problems that have led them to commit a crime.
Officially encompassed in new standards set out by the Youth Justice Board (YJB) for England and Wales (YJB) in 2019, the Child First principle has been guided by a longstanding body of research and scholarship by Professor Case and key colleagues nationally (notably Professor Kevin Haines, University of South Wales, and Professor Neal Hazel, University of Salford) and a close working relationship with the YJB, Youth Offending Teams and children in the Youth Justice System.
The report published today (4 March), in collaboration with Ann Browning, a senior researcher in the School of Social Sciences and Humanities, examines the four components of the principle as set out by the YJB (referred to as 'tenets') and outlines how these are supported by research, policy and a wealth of international literature.
The tenets state that all youth justice services should:
See children as children: Prioritise the best interests of children,

recognising their particular needs, capacities,

rights, and potential. All work is child-focused and developmentally informed
Develop pro-social identity for positive child outcomes: Promote children's individual strengths and capacities as a means of developing their pro-social identity for sustainable desistance, leading to safer communities and fewer victims. All work is constructive and future-focused, built on supportive relationships that empower children to fulfil their potential and make positive contributions to society
Collaboration with children: Encourage children's active participation, engagement, and wider social inclusion. All work is a meaningful collaboration with children and their carers
Promote diversion: Promote a childhood removed from the justice system, using pre-emptive prevention, diversion, and minimal intervention. All work minimises criminogenic stigma from contact with the system.
"Treating children who offend as a child first and foremost enables responses to be more appropriate to their child status, their relative powerlessness and lack of voice, whilst acknowledging that children are still developing physically, psychologically and emotionally", Professor Case said when asked about the importance of the Child Fist principle.
"Prioritising children's offender status in youth justice responses can lead to further criminalisation by the youth justice system, marginalisation by society, and disaffection and disengagement on the part of the child.
"This approach also puts offending into perspective as merely one part of a much more complex identity for children."
Professor Case says there is a need for the report as "youth justice practice must be evidence-based if it is to be considered effective, efficient, economical and appropriate" and it can now be concluded that "Child First is clearly an evidence-based approach to delivering youth justice. The model and its components have been present in theory, policy, and practice and demonstrably successful internationally for several decades".
The 'Child First Justice: The research evidence-base' report, which was funded by the UKRI Strategic Priorities Fund, is to be presented to an array of stakeholders, policymakers, and practitioners.
It is hoped the report will give policymakers and practitioners that are seeking to adopt the approach the "validation and information to roll-out Child First practice, and confidence in the approach as a progressive 'evidence-based' alternative to traditional risk-focused methods".
Commenting on the report, Keith Fraser, the Chair of the Youth Justice Board, said: "We welcome this independently commissioned research to interrogate the evidence base behind the YJB's principle describing the components of a Child First approach to youth justice work. If there was any doubt as to the clear evidence base behind our thinking, then this research should set this straight.
"I am genuinely excited about the opportunities this work offers, as are my fellow Board members and staff, and I'm grateful to Professor Stephen Case, Ann Browning, and colleagues for producing this research, which supports Child First as an evidence-based approach."
To read the full report, click here. For further information, visit the 'Child First' Justice webpage.
Notes for editors
Press release reference number: 21/34
Loughborough is one of the country's leading universities, with an international reputation for research that matters, excellence in teaching, strong links with industry, and unrivalled achievement in sport and its underpinning academic disciplines.
It has been awarded five stars in the independent QS Stars university rating scheme, named the best university in the world for sports-related subjects in the 2020 QS World University Rankings and University of the Year by The Times and Sunday Times University Guide 2019.
Loughborough is in the top 10 of every national league table, being ranked 7th in the Guardian University League Table 2021, 5th in the Times and Sunday Times Good University Guide 2020 and 6th in The UK Complete University Guide 2021.
Loughborough is consistently ranked in the top twenty of UK universities in the Times Higher Education's 'table of tables' and is in the top 10 in England for research intensity. In recognition of its contribution to the sector, Loughborough has been awarded seven Queen's Anniversary Prizes.
The Loughborough University London campus is based on the Queen Elizabeth Olympic Park and offers postgraduate and executive-level education, as well as research and enterprise opportunities. It is home to influential thought leaders, pioneering researchers and creative innovators who provide students with the highest quality of teaching and the very latest in modern thinking.