Press releases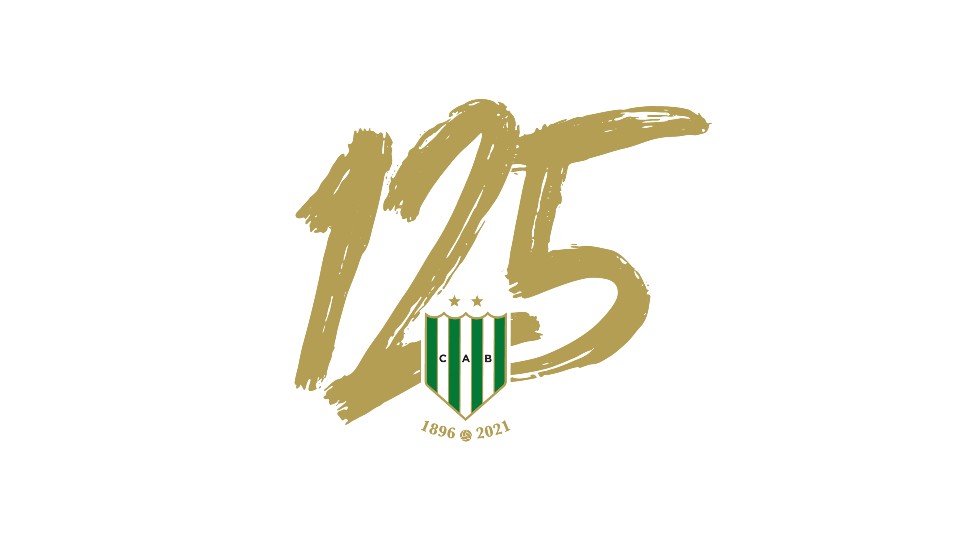 Loughborough's Winer leads digital transformation at Club Atlético Banfield
Loughborough University London Institute for Sport Business PhD student, Fede Winer, is part of the team behind a digital transformation at Argentine Primera División side Club Atlético Banfield.
In his newly appointed role as Chairman at the football club, Fede has helped launch several new digital services through the Banfield.Tech platform.
With the aim of providing technology solutions to all areas of the institution, the initiative looks to address the following criteria:
FANDOM: Centre the club on people through unique experiences, facilitating access to the Banfield family regardless of their culture or geographic location.
REVENUE: Nurture new sources of income with partners from the creation and licensing of content, services, and products.
INTERNET OF THINGS (IoT): Promote the adoption of intelligent and interconnected devices that generate sources of information in real-time to make decisions based on data.
PERFORMANCE: Help athletes and technicians in the adoption of processes, devices, and analytics that benefit them in professional competition.
EDUCATION: Promote technological training programmes, such as critical thinking and coding.
ASSETS: Increase the presence of digital assets in crypto, smartcontracts, videogaming and Non-Fungible Tokens (NFT) (a unit of data).
Winer explained:
"It's the technological strategy, and not the technology, that should drive the digital transformation process. That is why within our platform, Banfield.Tech, we lead and play a crucial role maturing a club culture that embraces change, risk-taking, and collaboration.
"We are capable of transforming business processes in Sports and Entertainment thanks to the force of 30+ volunteers from five countries (Argentina, Uruguay, Switzerland, Austria, and Romania) who enthusiastically joined a project.
"There are other clubs pouring millions into IT/innovation departments, but those projects are, in general, soulless.
"At Banfield.Tech we have a trademark doctrine, embracing open-source software, open data politics, and win-win partnerships with developers, entrepreneurs, startups and firms.
"We follow agile procedures and lean management, applying full transparency to our collective actions."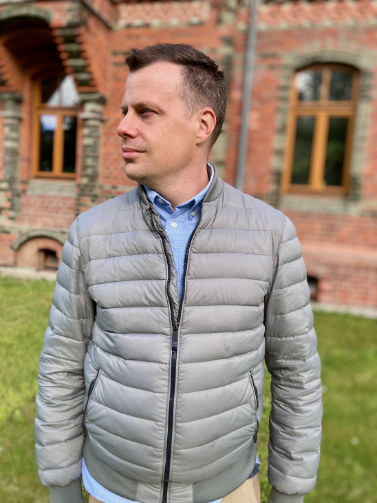 Loughborough University London Institute for Sport Business PhD student, Fede Winer.
He continued:
"Investing in technology isn't the same as digital transformation (DT). DT does not have an end goal but is a continuous evolving technique.
"Data analysis revealed communication as the largest issue. The data silos and existing channels were simply not ready to run at the speed of current business. We made an agreement with Kandra Labs to promote an open-source chat system for teams.
"20% of the workforce adopted it and saved over 50% of their communication task time per day, which we have quantified to 30,000 USD per month once the whole club adopts it. It is a 5% improvement for the annual budget of the organisation (14M USD)."
Banfield's volunteers can also propose projects to the pipeline and the club are working on 10 initiatives for 2021. These include:
A Digital Twin model for performance analytics in three of the twelve club sport disciplines
Non-Fungible Tokens (NFTs), connecting club memorabilia with artists that wish to sign these pieces digitally
A new cloud server for video performance analytics in Banfield Women
Two video games inspired by the history of the club and the city. Last year, the team created 'Banfield Penalty Challenge', which obtained 25K downloads from 42 countries
A book to promote coding amongst children and a virtual academy to acquire technology knowledge curated by professors
A new statistics and documentary archive section in the cloud
Banfield also aims to continue its strong relationships with universities across the world.
"We are in talks with different European and South American universities to offer a wide range of benefits, with a focus on the links into the innovation ecosystem. We need researchers to overcome the challenges of modern sport business and the synergies with educational institutions are strategic. We hope to present the first projects by Q4 2021," explained Winer.
The club hopes to connect supporters through these unique digital experiences regardless of their culture or geographic location.
For more information on Loughborough London, visit its dedicated website HERE. For more information on Fede Winer, visit his website HERE.
Notes for editors
Press release reference number: 21/90
Notes for editors
Loughborough is one of the country's leading universities, with an international reputation for research that matters, excellence in teaching, strong links with industry, and unrivalled achievement in sport and its underpinning academic disciplines.
It has been awarded five stars in the independent QS Stars university rating scheme, named the best university in the world for sports-related subjects in the 2020 QS World University Rankings and University of the Year by The Times and Sunday Times University Guide 2019.
Loughborough is in the top 10 of every national league table, being ranked 7th in the Guardian University League Table 2021, 5th in the Times and Sunday Times Good University Guide 2020 and 6th in The UK Complete University Guide 2021.
Loughborough is consistently ranked in the top twenty of UK universities in the Times Higher Education's 'table of tables' and is in the top 10 in England for research intensity. In recognition of its contribution to the sector, Loughborough has been awarded seven Queen's Anniversary Prizes.
The Loughborough University London campus is based on the Queen Elizabeth Olympic Park and offers postgraduate and executive-level education, as well as research and enterprise opportunities. It is home to influential thought leaders, pioneering researchers and creative innovators who provide students with the highest quality of teaching and the very latest in modern thinking.
--
About Club Atletico Banfield and the city's British roots
In the second half of the 1880s, many British families settled in the village of Banfield, located 20 kilometres south of Buenos Aires. These families, with their houses in the style of English houses and Victorian social dynamics, gave the suburbs a distinctly British profile.
The history of the club began on 21 January 1896, when a group of professionals and English merchants resident in Banfield decided to found a club which they named after the village, which had been named after the railway station, established in 1873, which in turn was named after Edward Banfield, the first manager of Great Southern Railroad Company. Heading the group of founders were Daniel Kingsland and George Burton, vice president and first. Kingsland was an exporter of cattle in Britain and an accountant, Burton was a Cambridge University graduate.
Actually, Club Banfield has one of the best football academies in South America, having sold players for 50M GBP in the last decade, including James Rodriguez Rubio, Nicolas Tagliafico, Jesús Dátolo, Eric Remedi, and Francisco Ferreyra, amongst others.
In the next Olympic Games, three Banfield youth players have been named as part of the Argentina team: Agustín Urzi, Martín Payero, and Giuliano Galoppo. The latter scored 10 goals in 25 games as a midfielder and was named MVP of the league in 2021.