24 Aug 2021
CSM twice in the Top 20 for the most cited marketing articles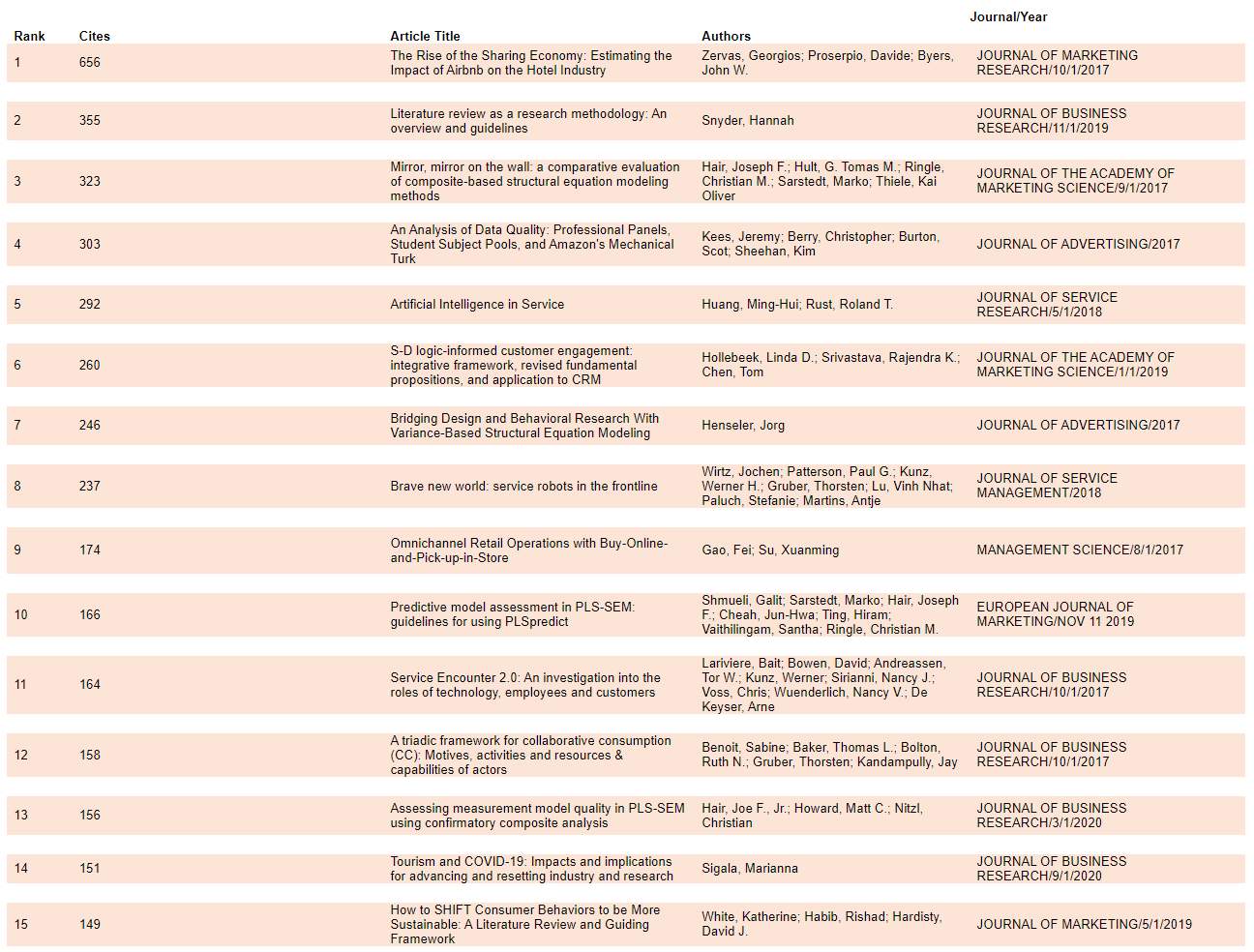 Shugan's Top 20 Marketing Meta-Journal provides researchers with an overview of articles with high impact (as measured by citations) across all marketing journals in a four-year moving window. According to the latest issue (Volume 8 Issue 7, July 2021), CSM has two entries: 8th and 12th.
The whole list can be seen here
Full article details:
Wirtz, J., Patterson, P.G., Kunz, W.H., Gruber, T., Lu, V.N., Paluch, S. and Martins, A. (2018), "Brave New World: Service Robots in the Frontline", Journal of Service Management, Vol. 29 No. 5, pp. 907-931.
The article can be downloaded for free here
Benoit, S, Baker, T, Bolton, R, Gruber, T, Kandampully, J (2017) A Triadic Framework for Collaborative Consumption (CC): Motives, Activities and Resources & Capabilities of Actors, Journal of Business Research, 79(October), pp.219-227.
The article can be downloaded for free here