About us
Leading Innovation, Driving Quality, Transforming Services… These are the fundamental pillars that guide the Centre for Service Management's (CSM) research focus, establishing its prominence as a global research centre in the field of service management.
Professor Gruber co-founded the Centre for Service Management (CSM) in the School of Business and Economics at Loughborough University in 2013 and is currently the Director of the Centre. Fellow co-founder, Professor Zoe Radnor, is now Vice-President (Strategy & Planning) at City, University of London.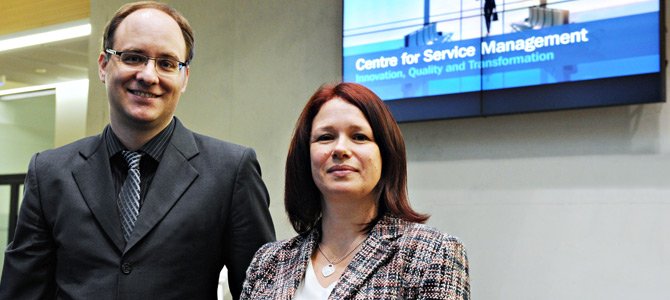 CSM engages in applied research and scholarship to support the design, engagement and transformation of service organisations. It especially aims to
Conduct inter- and trans-disciplinary research that matters to the private, public and third-sector service organisations
Provide new knowledge to inform academics and educate managers through the exploration of theory and practice of service management
Pursue collaborative partnerships in the area of service management by leveraging and building on strong national and international links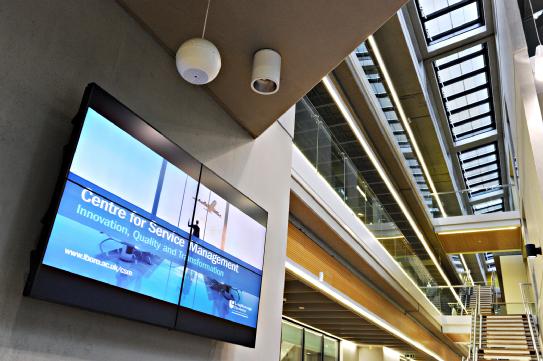 CSM currently has 14 full members and 12 doctoral researchers who have a wide range of discipline backgrounds and research expertise, representing many approaches and paradigms in the study of services.
CSM currently also has 6 associate members within Loughborough University, two visiting professors and more than 50 well-known scholars from around the world are affiliated with CSM as well.
CSM members are working in the following research areas:
Emergency Management
Health Services
Intelligent Mobility (including autonomous vehicles)
Lean Management
Process and Performance Management
Retailing (especially customer experience of town centres)
Service Encounters (human-to-human and human-to-machine)
Service Entrepreneurship
Service Infusion
Service Innovation
Service Operations Management
Strategy Formation and Firm Performance
Transformative Service Research
Visual Decision Practices