11 Jun 2021
Christopher Lovelock Career Contributions Award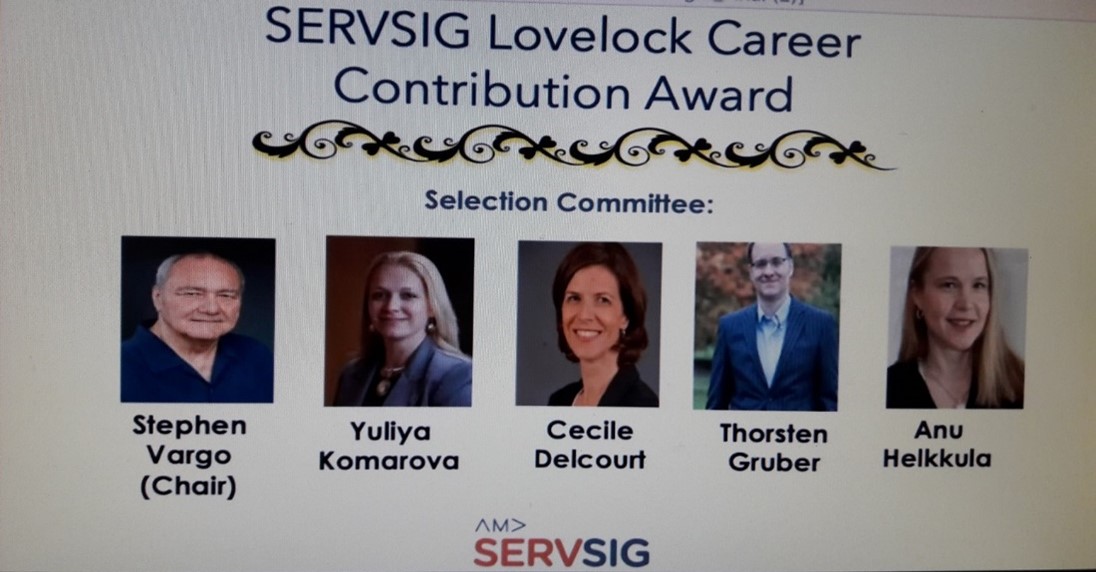 Recently, CSM Director Prof Thorsten Gruber served on the selection committee for the 2021 SERVSIG Christopher Lovelock Career Contributions Award.
According to SERVSIG, "this award is presented annually to the individual whose career in teaching, research and service have had the greatest long-term impact in terms of significance and frequency for the development of the service discipline during the last 15 to 20 years." This year's winner is Dr Jim Spohrer (International Society of Service Innovation Professionals). Jim is only the second practitioner (after Lynn Shostack in 1994) to win this award.
You can find more information about this prestigious award and all previous winners here.