Digital arts commission 2020/21 - Sarah Selby
We have commissioned artist Sarah Selby to work with the University population throughout 2020/21 to produce a digital output which harnesses the potential of digital technology to engender a sense of community in the student population.
We caught up with Sarah to find out how her commission is progressing.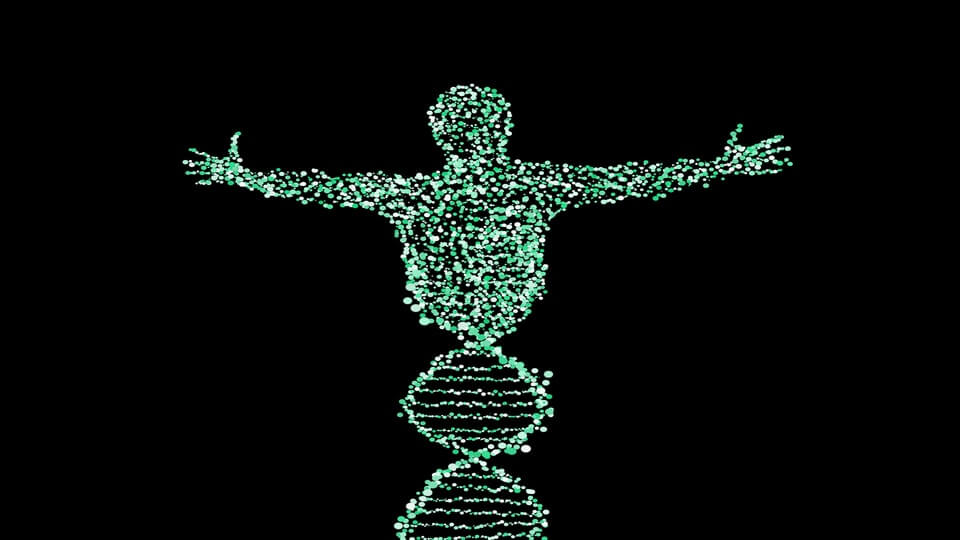 Could you start by telling us a little bit about yourself and your practice?
I'm an interdisciplinary artist exploring digital culture through creative applications of emerging and pervasive technology. I'm interested in the relationship between the digital and physical and how they overlap, contradict and impact one another. How as artists we can expose intangible systems, manifesting them in the physical and offering a platform for critique and discussion.
I studied Interactive Arts at Manchester Metropolitan University which had a strong influence on my practice. It was a very ideas-driven and collaborative course - we weren't required to specialise in any particular medium and often spent more time in other university departments such as the Bioengineering Centre than the studio. After graduating I was selected to participate in Roche Continents, a unique residency that brings together science and arts students from European institutions to explore sources of inspiration at the intersection of science and art, as well as the creative processes that drive innovation.
It took a while for me to understand the value of my role as a connector and an interdisciplinarian. It's challenging because you are always out of your comfort zone and you're usually the person with the least knowledge about a subject in meetings. You have to be confident asking stupid questions but also develop a fluid 'expertise' to be able to navigate unfamiliar disciplines - each with its own language, thought process and approach. People often have preconceptions about what art is or can be, so fostering mutual understanding, common goals and respect for one another's field early on is very important.
You have been asked to develop a new work that engages with the context of the campus. Please could you tell us about your initial approach to the commission.
It's been interesting to work on a proposal that has such a strong focus on place during the current pandemic when our sense of place has been severely disrupted. I'm currently based in Bristol and only made it to the physical campus once before C19 restrictions made it impossible, so most of my interactions with staff and students have taken place online. I don't see it as a negative thing - it reflects our collective experience and has helped to shape the project.
During the research stage I have met with a mixture of students, societies (including FemSoc, People for Plant and Marxist society), research groups such as the Politicised Practice Research Group and academics to better understand their interests and barriers, and find out more about life at Loughborough University. I have also been exploring the technological infrastructure of the university. Because of the pandemic, my consideration of the 'campus' context has also expanded to explore virtual learning environments and the ethical issues surrounding it. I've also met with locals and carried out artist research. I try to stay open-minded during the research stage of any project, allowing myself to tangent and consider things from multiple angles.
What key themes have emerged from your initial research phase?
One source of inspiration for me was this perceived tension at Loughborough - whether between students and locals or groups with different values and beliefs. Society is made up of microcosms of different communities and diversity is an important and valuable asset to any environment. The events of the past few years have led to a rise in friction and conflict between these communities which our digital environments perpetuate through echo chambers and the increasingly polarised society they produce. The current pandemic has seen these divides expand, divided now not only by ideologies but also physical space.
Another source of inspiration for me was ecology of place and how our connection to the natural history of a place creates a desire to preserve the health of the land. How we can promote a connection to the local environment in a university setting where the consistent flow of students creates these fluid social ecologies? I was particularly inspired by Edith Cobb's notion of the nature-mind-body-society continuum, arguing that nature for a child is a sensory experience that combines the cultural and the natural, the self and the world. I wanted to explore how art can promote engagement with the natural environment, and how ecology can be utilised to promote a better understanding of the social and cultural issues we face as a society.
When considering the commission's aim to facilitate a sense of place, I also began to think about ownership of both our physical and virtual environments. The current student group - often dubbed 'generation rent' - have little ownership over their physical environment. How might that extend to the digital places we inhabit, particularly during the current pandemic? To connect with the digital learning environment now essential to university studies, students are increasingly required to accept the rules imposed on them by third party software. Societies such as People for Plant and Femsoc are protesting surveillance measures that contribute to the hostile environment towards foreign students in which student's attendance is tracked via bluetooth technology and reported to the Home Office. This led to my consideration of off-grid, decentralised networks owned by the community.
Please could you give us some information on what you would like to do?
My initial proposal for LU Arts Digital Art commission is an ecological time capsule that encompasses the stories and experiences of the diverse communities of Loughborough. I'm hoping to use DNA data storage to encode messages into synthetic DNA, before using CRISPR-Cas9 gene editing to modify the genome of a tree seedling and embed the memories into the plant. It is designed to exist in a neutral environment wherein the physical space, virtual space and information is owned collectively by the community. They will need to work together to ensure the future of the tree and the survival of the history it holds, reinforcing notions of community and collaboration. The idea is that at any point in the future, the data can be retrieved by taking a leaf and sequencing its DNA, before decoding the original message.
A common theme in my practice is a desire to reconcile the digital and physical. This artwork is designed to give physical presence to the underlying digital unrest at Loughborough University. Rather than student activism becoming displaced and lost in the obscurity of the cloud, it will become embedded in the natural environment. Taking inspiration from steganography (concealing information in ordinary objects), I want to create something that will blend seamlessly with the pristine environment, reflecting the paradox of the University's immaculate appearance and the disruption below the surface.
Could you talk a bit about the process you are now going through in the development of the work and ensuring it is viable?
For me this stage is all about experimentation and testing ideas out, so you need to be adaptable. I try to meet with as many experts as possible to determine feasibility and hear their thoughts. This is really where interdisciplinary collaboration and diverse thought-processes lead to interesting idea development and results. It's exciting when you meet people from other fields who share your enthusiasm for a project. They can completely shoot it down one minute but in the next breath offer an even better alternative that you hadn't even considered or known was possible.
I'm currently meeting with a mixture of researchers from various fields such as plant biology, bioengineering and computer science to identify the barriers and possibilities of working in this medium. I'm learning about the (many) ethical and legal considerations to take into account, particularly around the insertion of synthetic DNA into a living organism. I've also been in touch with a few bio-artists that I admire such as Anna Dimitriu, Roland Van Dieroneck and Adam Zaretsky. They've all been really helpful and it's great to get advice and insight from other artists who understand the unique challenges of working on a project like this.
When will the work be completed and will there be further opportunities for staff/students to engage with it?
The final piece will be realised in an exhibition in June, so there's still plenty of time for staff and students to engage with the project. I'm particularly interested in developing the narrative of the work collaboratively, and exploring what experiences and legacy the Loughborough community would like to leave behind. I'd be interested in speaking with researchers, lecturers or students who would like to contribute.
If you are interested in finding out more about this commission and possibly contributing to it then please email LUArts@lboro.ac.uk.