Tom Bugler
Course

Subject area
I've been a keen mountain biker since I was about 11 and I've always been really interested in the technology aspect of mountain bikes. When I was 16 I did some field testing work for Specialized, a large American bike brand, and since then I've been fixed on wanting to pursue a career in the mountain bike industry.
I looked at various universities that offered courses in Product Design and Product Design Engineering (PDE). I came to Loughborough to look at PDE and ended up finding out about the Sports Technology course. I decided on Sports Technology at Loughborough as my firm choice and PDE as my insurance choice. For me it had to be Loughborough; its reputation for sport and engineering made Sports Technology seem like the right course at the right place.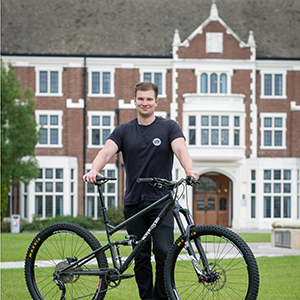 When starting my company, Morph Cycles, I used knowledge from almost every module in my degree. Putting my degree content into practice has been extremely exciting and fulfilling.
During my placement year, I worked on Morph Cycles full time which was hugely beneficial to my studies, as it both substantiated and added to my knowledge from first and second year. I continued to work on Morph Cycles during my final year which definitely took up a lot of my time and was hard to balance with my studies – but I think I managed to strike a good balance and kept both running, with success in each.
It was about 18 months - at least 1,000 hours of work, between starting work on the project and having the prototype frame in my hands. It was extremely fulfilling to have such a large body of work come to a head like that, resulting in a tangible, physical product and riding it for the first time was amazing.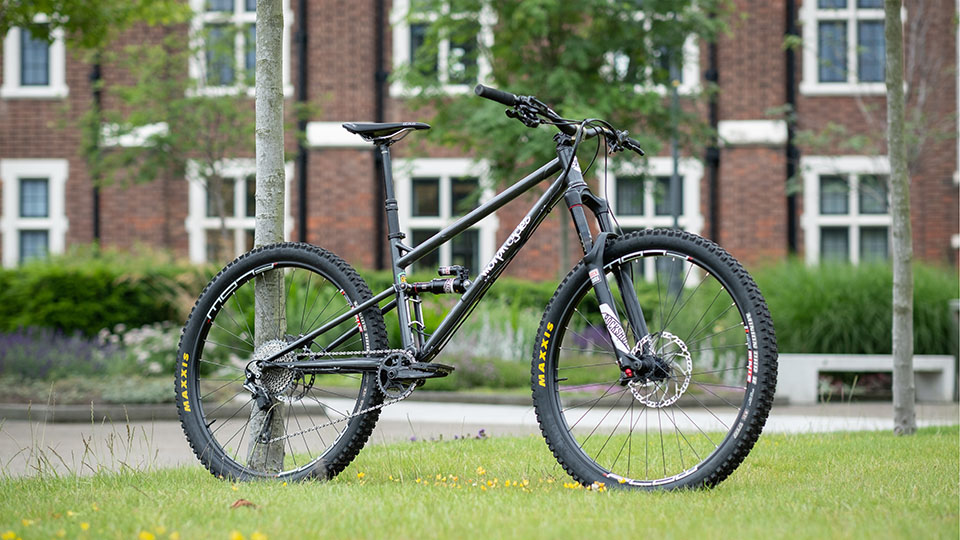 Since graduating, I've continued working on Morph Cycles, refining my frame design and building relationships with other companies in the bike industry, that will hopefully lead me to being able to sell full bikes in the future.
I secured a place on Solidworks' Entrepreneurship scheme which has allowed me to continue to use CAD software post-university. I was also successful in applying to Loughborough's Start-Up fund again in 2019, which funded my second prototype. I sold my first frames in May 2020, about 6 weeks into the coronavirus outbreak. It was a really difficult time to launch and I've had to work a more regular job part time to keep everything going, but to have sold frames even during such a difficult time is a good sign and I think the best of Morph Cycles is definitely still to come!
Tom graduated from Loughborough University in 2019.