Tiffany Afflick
Subject area
Starting your own business is not as scary as you might think and is also likely much easier. It gives you the opportunity to explore the business areas and markets you're really interested in, and along the way you will find out so much about yourself. You will discover what it is that you're really passionate about, and ultimately that will guide you towards your dream career.
Whether you want to become an entrepreneur or test the waters in business before joining another company, starting your own business will teach you invaluable lessons in life as well as in the world of work.
I set my sights on a career in the world of professional sport and was encouraged to consider Loughborough's Sport & Exercise Science course.
I fell in love with everything about the University and knew it was the place for me. The campus, with its world-leading facilities, and the opportunity to learn from some of the best researchers in the field, reassured me that I was making the best choice for my career.
During my time on the course, academic staff were very open to questions and follow-up conversations outside of lectures to provide additional guidance. Having lectures from researchers who are at the top of their field was also incredible and reassured me that I was obtaining current and advanced knowledge throughout my course.
The opportunity to take a year out to complete a placement was an incredibly useful aspect of the course. Whilst knowledge and academic skills are essential for building a foundation as a sport scientist, the ability to apply this knowledge and adapt your skills to the dynamic environment of elite sport is crucial.
I completed my placement with British Swimming as a Sports Science Intern. My placement year secured in my mind that I wanted to become a Sports Nutritionist, after I developed a fantastic mentor relationship with the British Swimming Lead Nutritionist and learnt about the role of a nutritionist in enhancing physical performance.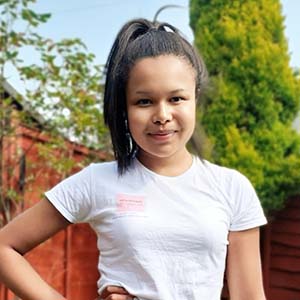 When I returned to my final year of studies, I began to consider launching my own business. During my placement year I had begun a blog and Instagram page to share healthy recipes for active people and athletes and following that athletes and other sports practitioners became more interested in my work.
So, in February 2019, following the guidance of key staff from the Careers Network and Loughborough Enterprise Network, I officially became self-employed and began taking on work. In the beginning, I offered a wide variety of services, from recipe development and healthy snack deliveries to nutrition consultations.
I was working as a Student Vacancy Assistant for the Careers Network at the time and was lucky to have the encouragement of the Employer Engagement Team throughout the whole process.
I also joined The Studio and subsequently received training in a variety of areas, such as networking, finance and legal requirements. Alongside this, I was also fortunate enough to receive CEO funding and the Santander Start-Up fund to support the development of my business.
From an early stage I worked with professional athletes and other sports businesses to provided tailored support depending on their needs. Through word of mouth and social media, my name began to spread in the sporting world and my work attracted interest from Swimming Clubs across the UK and eventually in Dubai.
I now work for The Edge Human Performance Lab with the aim of helping the company to support more high-performance individuals and build on its success to date. Though my own business is on hold, I put the same energy and attention to detail into my new role, and my original social media page still exists to share inspiration with the people I've connected with on my journey so far.