Taslima Writer
Course

Subject area
I chose my course at Loughborough for two reasons: The University has an amazing work life balance which I really value and the lecturers care. They made it clear that they are there to help us and we can come to them with any of our thoughts and queries. They have lived up to that.
I decided that a placement was the correct option for me as I am not 100% set on my future. I have no idea what I wanted to do specifically once I graduate. I thought that the placement would provide a great opportunity to seek out what I would enjoy as a career.
I secured a placement with Johnson and Johnson as an EMEA Commercial eCommerce Trainee. This role entails supporting markets across Europe, the Middle East and Africa across all of their eCommerce needs, such as digital marketing content and retailer activations. I am also helping to upskill the business on eCommerce, which is growing in significance post-Covid due to an increase in online shopping.
The placement has provided me with hands-on experience that I can take to future employers and for personal development. It has also allowed me to gain an insight in to how and what is expected of individuals in the workplace.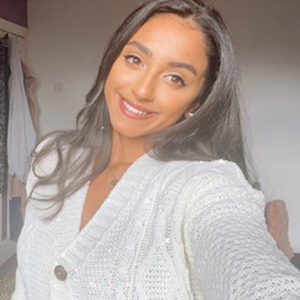 Following my degree, I would love to get a graduate role within eCommerce and further myself within this field.
The transferrable skills picked up from the teaching on my course have definitely come in to play on placement – from organisation, time management, and writing skills, all of which I have developed through my time at Loughborough.
The academic support has been amazing. From course support to career support, everyone is there to help you along the way.
The highlight of my time at Loughborough has been meeting so many people from so many places across the country and the world. This has allowed me to make some amazing friends.
My advice to someone considering studying Psychology would be: DO IT! It is great and teaches you so much more than just the theory. It builds your character as well as the skills that employers are looking for.