Sammy Lo
Course

Subject area
Before visiting Loughborough University, I had already selected it as one of the five universities on UCAS because the Civil Engineering course is ranked in the top ten in the UK. When given the chance to visit the University, I felt very welcomed and was most impressed by the relatively small cohort and individual support. Loughborough's lecturers are heavily involved in research, which reassured me that the content of this course would be up to date and applicable to the industry when we graduate.
Having experienced living in different urban environments of the world, I have always been intrigued by the work of civil engineers who design and create a variety of infrastructures for dozens of cities. It is amazing how their professional knowledge in structures, geotechnics and hydraulics is benefiting millions of people. As a result, I desire to be one of them, so I can utilise the skills that I acquire from this course to improve people's quality of life, especially in Newly Emerging Economies (NEEs).
The best part of this course is that lecturers are willing to share their personal experience in the industry, showing us how broad civil engineering is, spanning from research to engineering surveying and management. The course does not only teach textbook knowledge, but it also helps us develop the skills needed in the work environment. For instance, the multi-disciplinary collaborative design weeks challenged us to come up with creative solutions for campus enhancement as a team of architects, urban planners, and construction managers.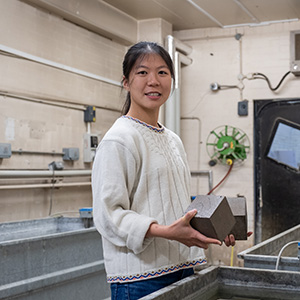 Although Covid-19 meant that most of the in-person teaching was replaced by online lectures and on-demand videos, the teaching quality has been fantastic. All lecturers have taken their students' feedback on board and it is clear that they have students' interests at heart.
My favourite module has been 'Structural Forms and Analysis', which involves recognising different structural forms and quantifying stresses caused by normal and shear forces, bending and torsion. CAD and programming are a significant part of this module where SAP2000 is used for modelling structures under loads while MATLAB helps with depicting changes caused by variation in parameters. I really like this module because it is well structured, and the lecturers are very enthusiastic in showing us how computers can help us with visualising various theories.
When I graduate, I hope to work in the industry in the UK for a few years and become Chartered. As the course is accredited by Chartered Institution of Civil Engineering Surveyors (CICES), my degree will satisfy the educational base to become a Chartered Engineer. Then, I would like to work abroad in low- and middle-income countries to improve their infrastructure.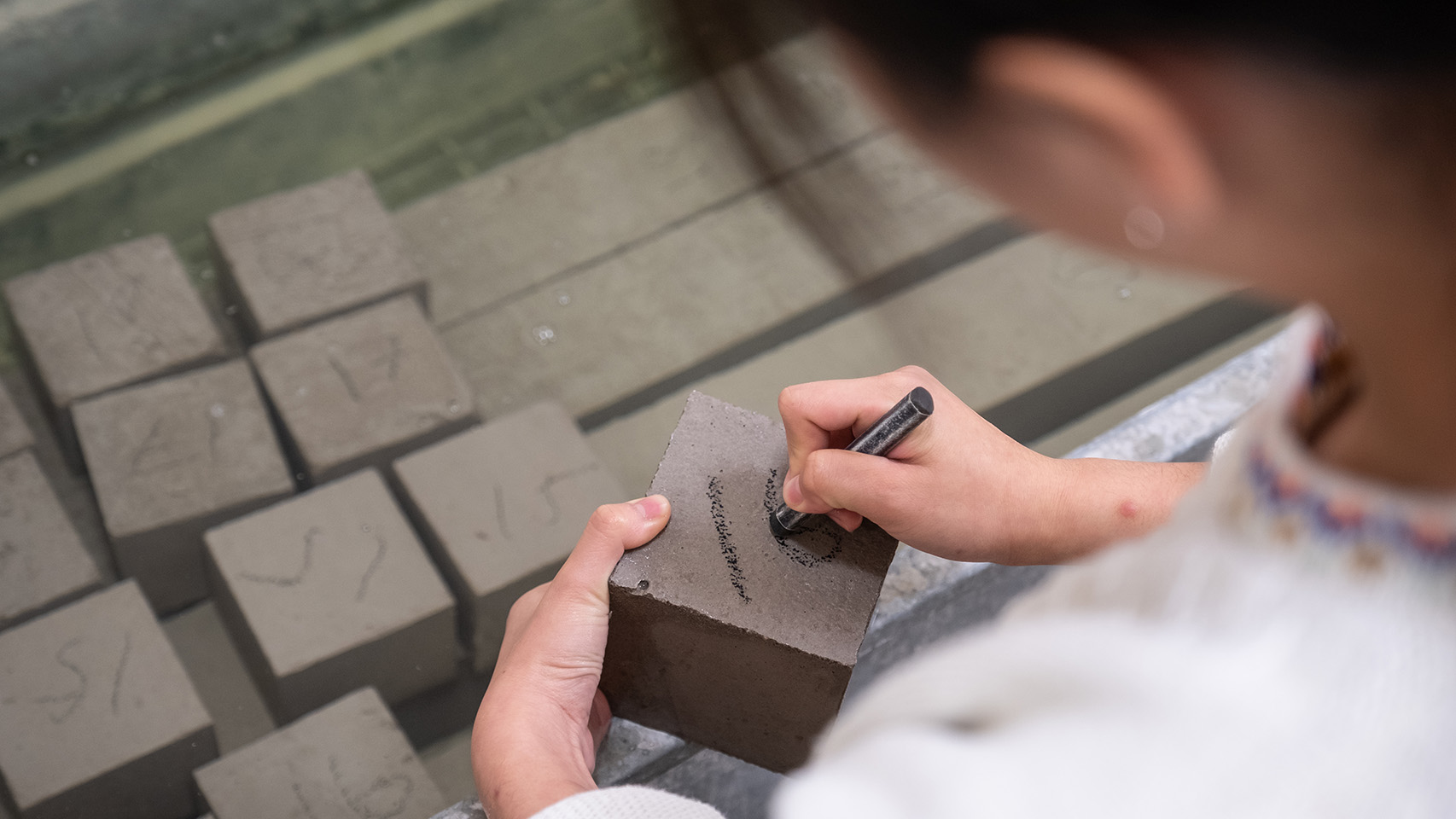 The social atmosphere on campus is brilliant! There are many societies and clubs where you can meet people who share the same interests. Everyone is very friendly, and you don't have to do a sport to feel like you belong in the University. There is also a friendly society called the Globe Café, which helps connect international students to make their Loughborough experience unforgettable.
The amount of support I have received while studying is tremendous. My personal tutor gave me a lot of feedback on my CV and academic report, which has been incredibly helpful in the long-term. As a course representative this year, students from other year groups have encouraged me to express my course mates' opinions to the lecturers, which has increased my confidence and sense of belonging. Also, individual lecturers are easy to approach, and they are always willing to sacrifice their own time to help us with difficult concepts.
My favourite thing about being a Loughborough University student is the experience of living in Loughborough. There are so many fantastic independent stores, and the locals are very welcoming. It is the best town for students like me who love to engage with the community!