Ross Kemp
Course

Subject area
When I first visited the campus on an Open Day, I loved it. The Design School was buzzing with new ideas and innovations. I remember thinking the products students were designing were functional and looked so beautiful and real – like something you would actually buy.
During my degree I was surrounded by talented students and lecturers. This really pushed me to become better and better myself. It was perhaps the hardest three years of my life, but also the most rewarding. I enjoyed how close we all became on the course. We were all in it together and looked out for each other along the way – we still do, helping out with ideas and even finding jobs.
What you do alongside your degree can be just as valuable as what you learn in the lecture theatre. I trained with Loughborough Lifesaving Club – it was fun and kept me uber-fit. What's more, whilst swimming my lengths, I started thinking about rescue equipment and learnt how difficult it is to manoeuvre a body in water – particularly in the sea. So, designing a suitable lifeguard water craft seemed the perfect problem to address with my final year project.
The support from the School and University has been incredible. When I first pitched my vision of launching a global company, I wasn't sure if people would think I was crazy. However, the more I put into it, the more the Design School supported and encouraged me. I wouldn't have had a direction without the fantastic support of the University's Enterprise team – and may have thrown in the towel.
When I graduated, I got a great job as a Product Designer with Vax but wanted to continue to develop Asap – my own business. My degree had taught me the fundamentals of design, but I needed to learn how to turn Asap into a viable product and business.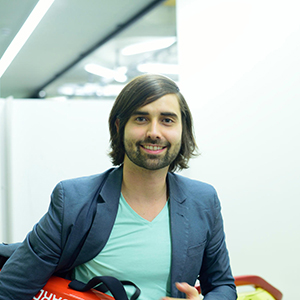 I'd built the prototype by hand in a tent in my garden and knew that when orders started coming that wouldn't do, but I had no idea how to nurture a start-up. When I heard about The Studio and the support it offers to graduates, I applied for a place and was thrilled to be just one of 10 companies to be accepted.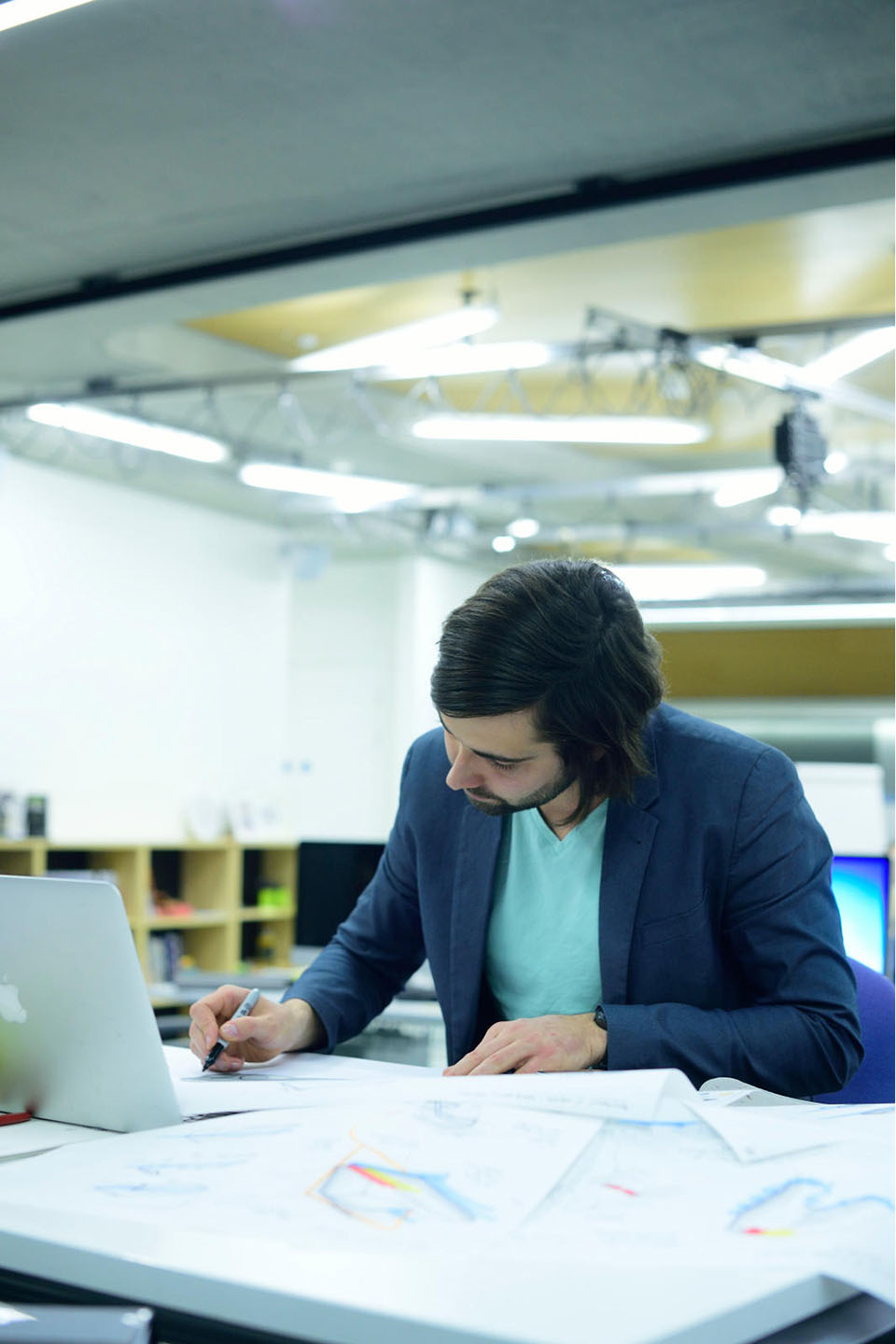 One year into my two-year tenancy, I have had ample access to the facilities, financial support and mentoring I needed to launch Asap. The mentors are a great source of advice on all sorts of things: finance, IP, sales forecasts, marketing – basically everything you need to know to get a business off the ground.
In 2012, I was selected to compete in BBC3's Be Your Own Boss business show, presented by Richard Reed – co-founder of Innocent Drinks. The BBC gave me just six weeks to develop Asap and knock the business into shape so that I was ready to pitch my ideas to Richard Reed. For a great procrastinator like me, this was a really good motivator. I had to make a lot of decisions very quickly and really get my business plan in order.
During the show, Richard Reed introduced me to Sir Richard Branson. I couldn't believe it – having only just established my fledgling business, I had the opportunity to discuss my plans with the Virgin boss!
He was very enthusiastic and made a fantastic offer – to fly the Asap prototype out to Bondi Beach for its official product launch.
In April 2013, I was thrilled to be named Best Start-up Business of the Year in the Lloyds TSB Enterprise Awards. Together with the fantastic support I've received through The Studio, the Award's two-year mentoring package will add further value to the Asap proposition and enhance my business acumen.
Getting started is really the hardest and most time-consuming part – you have to be motivated, dedicated and not give up. I was surprised by how much interest Asap generated when I really knuckled down to some serious work on establishing the business. I've realised that if you're enthusiastic it rubs off on others.
I've also come to realise that I can't do everything myself. There are lots of people I've come to rely on who can do certain things much better than I can.
My degree has certainly helped me with Asap. Loughborough is a hub of creative and technical energy and it's brimming with opportunities. I've visited lots of other universities and still haven't found one which compares.
If you're looking for an incredible experience, along with a highly regarded degree, I can't recommend Loughborough enough. Do whatever it takes to secure your place!
Ross graduated from Loughborough University in 2011.