Rob Bosworth-Daft
Course

Subject area
I chose to study my degree at Loughborough as the university was improving in the league tables at a rapid rate. Everything from student employment rates, to student satisfaction were very high, which is what I feel most students look for: knowing that they can have a fun time, but also achieve a high-class education with a good chance of employment at the end.
Having lecturers that have worked in the industry is vital, as this knowledge can be passed onto the students as well as directing the modules to have industry relevant content. One thing I noticed at Loughborough was the ever-changing campus, there was always a new facility being developed. In my time, most notably was the STEMLab which I got to utilise in my second and third year. Having state-of the-art laboratories and facilities makes learning much more enjoyable and helps the students get hands on, practical experience.
The range of lab work each module offers can be great fun. From using a wind tunnel to collect real data for analysis, to completing an engine dyno test for analysis is amazing experience and offers a different type of learning. The MIRA test week in third year is another exciting opportunity of learning through a more practical way.
My final year project was a standout moment of my course. I was fortunate enough to secure my first choice which was within powertrain and transmission design. Being able to lead the project in a direction that interests you the most and talking through concepts with many academics is a great way of learning whilst gaining experience of how projects are completed in industry.
The department staff are exceptional at finding exciting opportunities either through placements or post-grad jobs. I don't think a day went by where I wasn't getting an email about a new opportunity that covered the entire range of the automotive industry. Lecturers were also keen at providing help and support with anything from the modules, to checking your CV and helping with applications.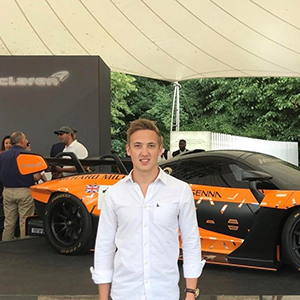 My career ambitions are to progress as a Race Engineer as well as being a motorsport development engineer. The wide range of modules available through the course enables a good starting basis no matter where you end up in the industry. For me, 'Ground Vehicle Aerodynamics', 'Introduction to CFD' and 'Vehicle Engine Analysis' have been a great help with my career so far.
When I joined Loughborough, I was working for a race team and attended race events at the weekend in and around my studies. Through this work, I secured a placement year with McLaren Automotive within their Customer Racing department. This involved working within the test and development department for the new 720s GT3. I got to travel all over the world to numerous racetracks from Europe to Asia experiencing the engineering work that had gone into the car, as well as finding faults and developing new ways to fix them. Upon graduating I have started working for two McLaren race teams so I can continue to develop as a race engineer and build on my career in motorsport.
I would recommend that all students make the most of presentations and talks given by external companies, it is important to learn about all the areas within the automotive industry. Also, gaining work experience during the holidays or on a placement year is an amazing opportunity and prepares you for a graduate job upon finishing your degree. These opportunities are also brilliant at allowing you to decide where you would like to end up within your career.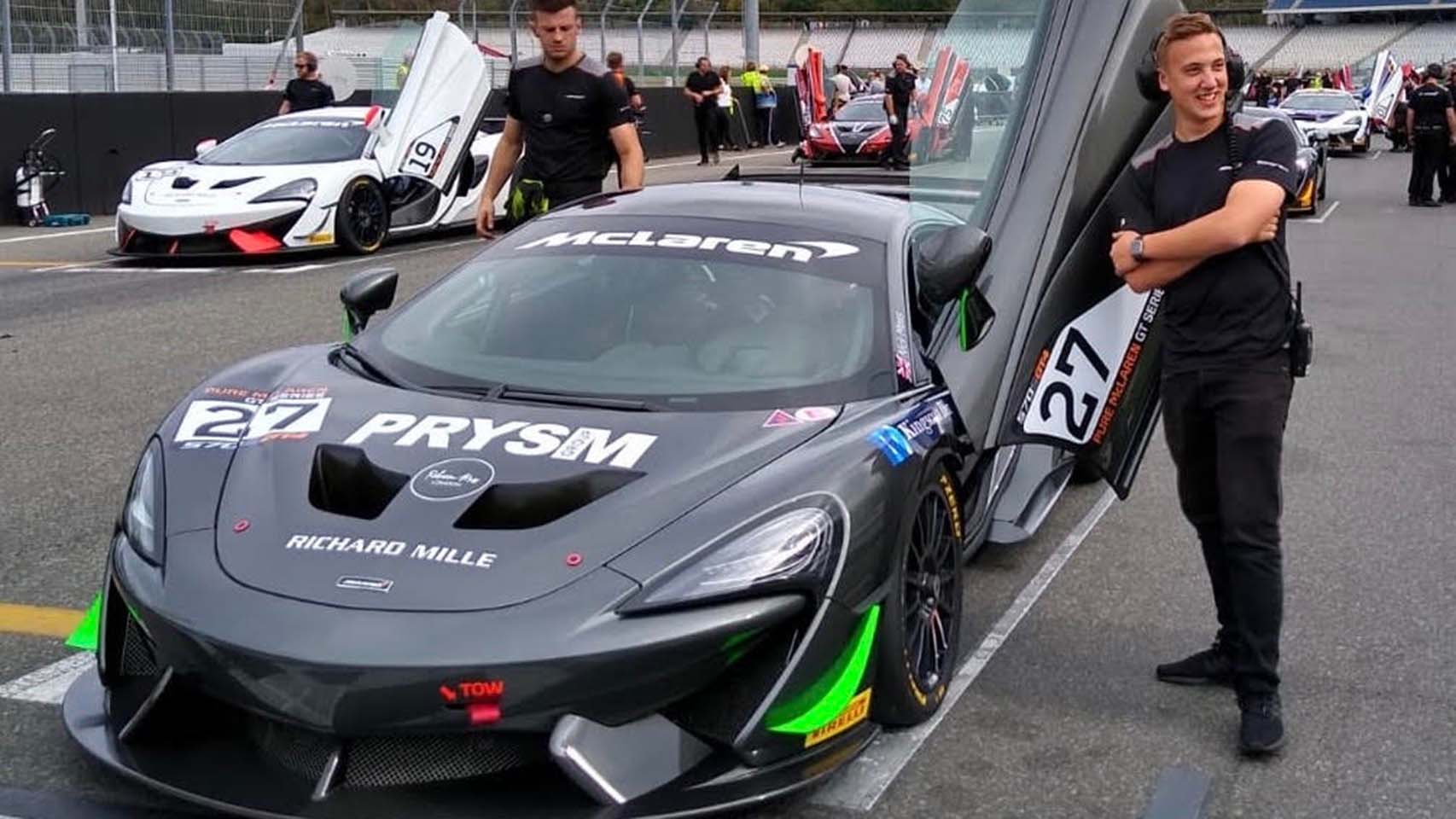 Being involved in extra-curricular activities at university is a great way of making friends and settling into university life. In first and second year, I took part in IMS sport which is hugely competitive and was a great way of keeping active!
Loughborough inspired me to achieve the best result I could, but also to get out there and try as many things as possible to give me the best start in my career as possible. This was done through the careers fair and company presentations which is a great way of meeting a variety of companies.
My greatest achievement was graduating with a high 2:1 through the difficult circumstances that everyone has had to deal with in 2020, everyone at Loughborough helped to make this possible. Finishing university and starting work in a dream job is also a great achievement, and hopefully this is the start of an exciting career in motorsports that started with my time spent at Loughborough University.