Phoebe Rayner
Subject area
I was initially drawn to Loughborough because it has a DTUS (Defence Technical Undergraduate Scheme) Squadron; there weren't many in the country so that narrowed down my options for me.
Loughborough was the perfect location as it is in between Leicester and Nottingham, and it's really easy to get to London. I loved practical electronics whilst doing my A levels, and Loughborough's department had so many labs and great access to equipment when you wanted it. I ended up choosing Loughborough because of the campus. I loved that everything is all on one site; a brilliant student environment.
I thought the structure of my course was very well organised, I loved that you get a couple of years to find the areas that you enjoy and then in your third year you had 75 credits to choose the modules that you are interested in. 30 credits of that could even be from other departments – for example, I studied Spanish. You were thrown into 'real-life' situations and were encouraged to work in small groups as a team. The groups in third year consisted of both electrical engineers and systems engineers so we could work on different tasks that suit our abilities.
Also, I was a student representative for my course, meaning I was invited to meetings with members of the department and University staff to discuss student feedback and queries or problems. The staff always listened to what we had to say, and action was nearly always taken. This was great and I think student satisfaction is high because of this.
The teaching in the department was exceptional. I found the staff extremely approachable and were always willing to help. In your first year you are assigned a personal tutor which I found very useful, but all the staff take a genuine interest in your progress. Labs were frequent and interesting; we got to experience using a variety of equipment from the start of first year onwards.
I was a member of the Defence Technical Undergraduate Scheme, which meant that I was sponsored by the Royal Air Force and am committed to joining on completion of my degree. I completed a work experience placement with the Royal Air Force over the summer break and found my course helped as it was communications and electronics based.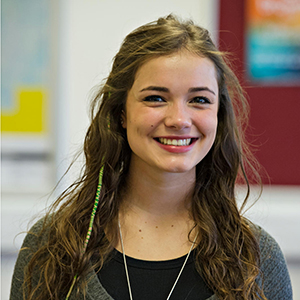 After University I will be undertaking initial officer training before becoming an Engineering Officer in the Royal Air Force. I have the advantage of having a good degree relevant to my future career.
I always thought that the social atmosphere at Loughborough was fantastic and was something that contributed to me choosing Loughborough. I was the Social Secretary for the Salsa Society; we used to dance regularly at the University and attend social dances in places such as Nottingham and Birmingham. I loved being a member of LSU Salsa and will really miss it. Societies were a great way of learning something new or improving at something you already know, and meeting lots of new friends!
I also participated in IMS Rugby, Squash and Kayaking in my first year. IMS (intramural sport) is where the University halls compete against each other; brilliant for meeting people in your halls and you don't need to be particularly good - if you don't make a University team then you still have the opportunity to participate in sport.
The general Loughborough experience was amazing, and I'd never choose a different University over it. It combines excellent academic opportunities with brilliant social ones, as well as having the best Students' Union!