Phoebe Benson
Course

Subject area
When initially looking at Architecture at Loughborough, the smaller cohort appealed to me because I knew I would be receiving a greater amount of support than I would at any other university. Plus, I love the Loughborough family community and I always felt at home there when I visited the campus during Open Days.
Once I joined, I realised that there are various things that make this course and university different from the rest. We get to go on study trips, have social events with other students in the School, have food with the lecturers, take part in projects such as the Pavilion Project as well as external competitions such as poster contests.
My favourite module on the course is Design Studio because it gives you the most freedom to use your creativity and collaborate with others as much as possible, making the experience more enjoyable. It definitely prepares you for Architecture projects in the industry.
The teaching quality at Loughborough is fantastic, with every lecturer and tutor providing a plethora of knowledge to every student in a clear format. They offer full support and are passionate about their subject.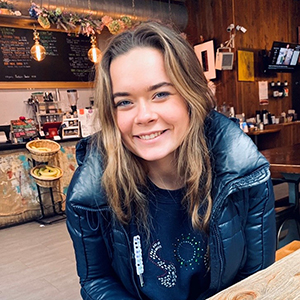 The facilities are also excellent! The School provides introductory sessions that help you understand the different equipment provided in the workshops. Architecture has its own Keith Green building with new studio spaces, which are really nice.
The social atmosphere on campus is incredibly positive. There is a strong sense of family, which is created by both the students and staff who continue to work together to form a happy and healthy community that supports each other. The LU Wellbeing App is also incredibly helpful.
I am a very driven and ambitious individual and I know I can be successful in my career with what Loughborough has given me. I am more confident than I was before because of all of the opportunities I have been given, such as the Stage Society, which was such an incredible experience.
If want to study Architecture, definitely choose Loughborough. The staff here care for their students, it's such a creative and fun environment, and you'll meet the best people.